Snapchat is a popular instant messaging service that has evolved quite a bit over its lifetime. Disappearing messages were an attraction of the service at its time of launch. Now, the service has roughly 240M active users. And we believe a small but significant percentage of them might be Chromebook users. However, most Chromebook users don't know how easy it is to use the service on a Chromebook. So in this guide, we'll show you how to use Snapchat on a Chromebook.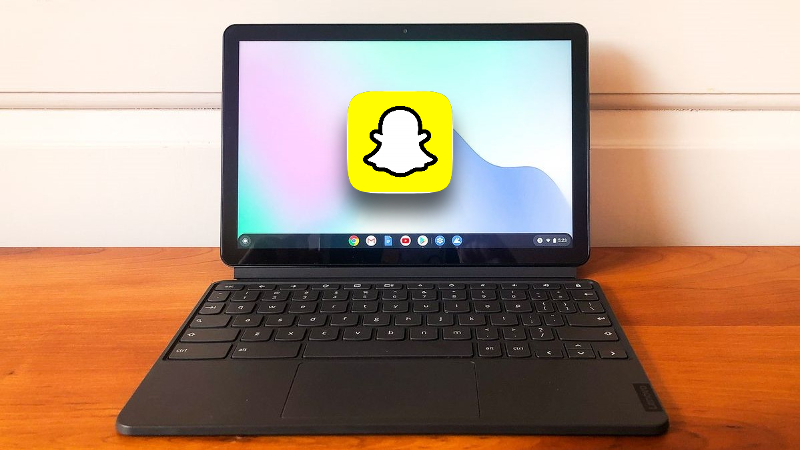 Despite its vast userbase, the service doesn't have a web or Desktop version to use on a PC. This is likely due to the reason that the service is primarily meant for smartphones. Imagine using the webcam on a laptop to use Snapchat. But still, many would find the physical keyboard on a PC more convenient than a virtual one. 
Use Snapchat on Chromebook
Installing Snapchat on a Chromebook is simple, thanks to the integration of the Google Play Store into the OS. Follow these simple steps to install Snapchat on your device.
Open the Google Play Store on your Chromebook.

Search for Snapchat and click on

Install and wait a while for the entire process to complete. 

Snapchat will appear on the Chromebook's Launcher once the installation is complete. 
You can now set up the service like you would on an Android device. iPhone users might find the UI a bit different at first. But the changes won't impact the overall usability of the service. You can use it like you would on a smartphone, and the app will be defaulted to portrait mode.
All your favorite filters and effects will be retained in the app. However, we wonder how long you could tolerate the poor camera on your Chromebook. Still, the app can be used for drafting essays that will eventually disappear from the chat.