Google Chrome is, in fact, the browser with the most user base as well as bugs.Now Linux Users of Chrome reports ChromeCast Function is Broken. But don't worry, as there is always a fix for anything. At least in the Linux realm of operating systems.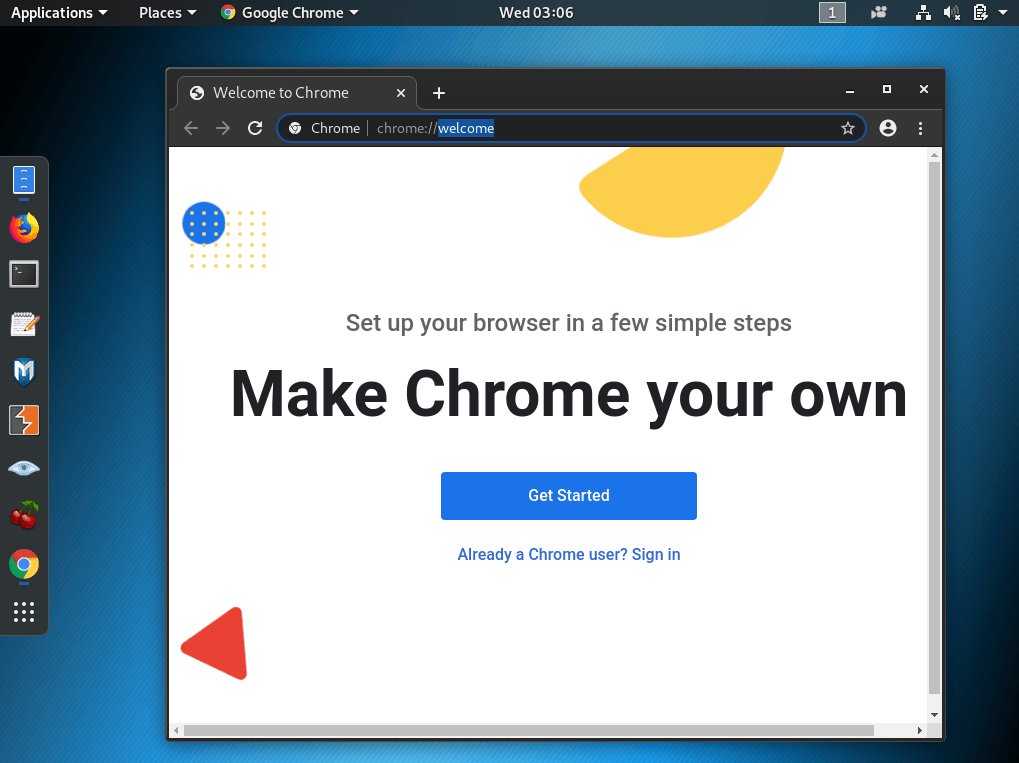 The bug was reported by many users, and according to them, the issue seems to be persistent in the Chrome 88, Chrome 89 and Chrome 90 (beta) 64-bit versions.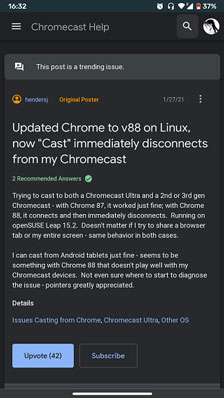 According to the users, the bug seems to disappear when they downgrade to Chrome 87, Chrome 86 or lower. These are the words of a user who managed to solve the issue using the above method.
And for my final test for today, I've just downgraded to Version 86.0.4240.75 (Official Build) (64-bit): Everything works as before. There isn't a problem with casting.
The Fix!. 
Downgrading software is not a fix. It is just a downgrade (isn't it?). There is, however, one real fix that you can try before you downgrade your browser. Some users reported the issue is resolved when they disable hardware acceleration for Chrome on Linux. A user describes the fix as follows. This fix is the only thing they have until Google comes with something that will resolve this issue. 
I also noticed that casting is broken now. What I noticed though is that it tries to use VA-API and that fails. So I can bypass this problem with starting the browser with –disable-gpu. Hopefully VA-API problems will be fixed soon.
A Solution
One disappointing thing about the whole situation is that Google still hasn't addressed the issue so far. This isn't anything new to Linux users as they're always good at tackling these kinds of bugs and crashes. Reports have it that a Community Specialist is logging user reports with the concerned team. They've also asked the affected users to share feedback.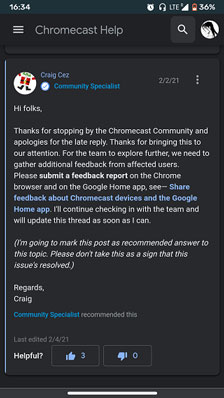 This could mean that Google is aware of the bug, and they might have started working on it.
Casting is a popular feature. And Google should come with a solution, or maybe the Linux community might come up with a new browser. Keep in touch with us as we'll be tracking the issue in depth.