Motorola jumped into the streaming dongle market with the launch of the DVM4KA01 Media Streaming Device a few months ago. The device is faring quite well in the market due to the ample amount of internal storage. However, to further suppress the competition, Motorola seems to be working on a new 4K streaming dongle (Ready For Wireless 4K Adapter) device that resembles Chromecast with Google TV at least in design. The same has been spotted on the FCC confirming some specifications and features.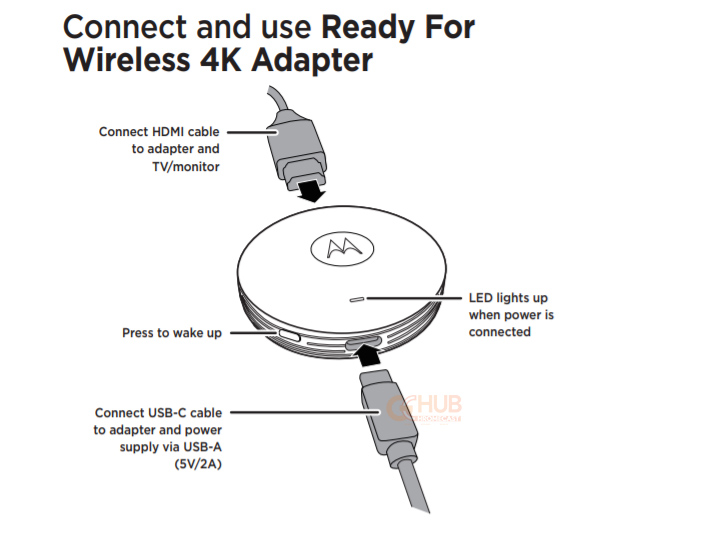 The listing documents reveal that it supports 4K wireless streaming. It "extends
your phone's experience to any compatible TV or monitor." It is fully compatible to offer an engaging mobile gaming experience on TV and enables to handle video calls without hindering the quality. Overall, the device will offer a larger workspace without any wire or additional apparatus.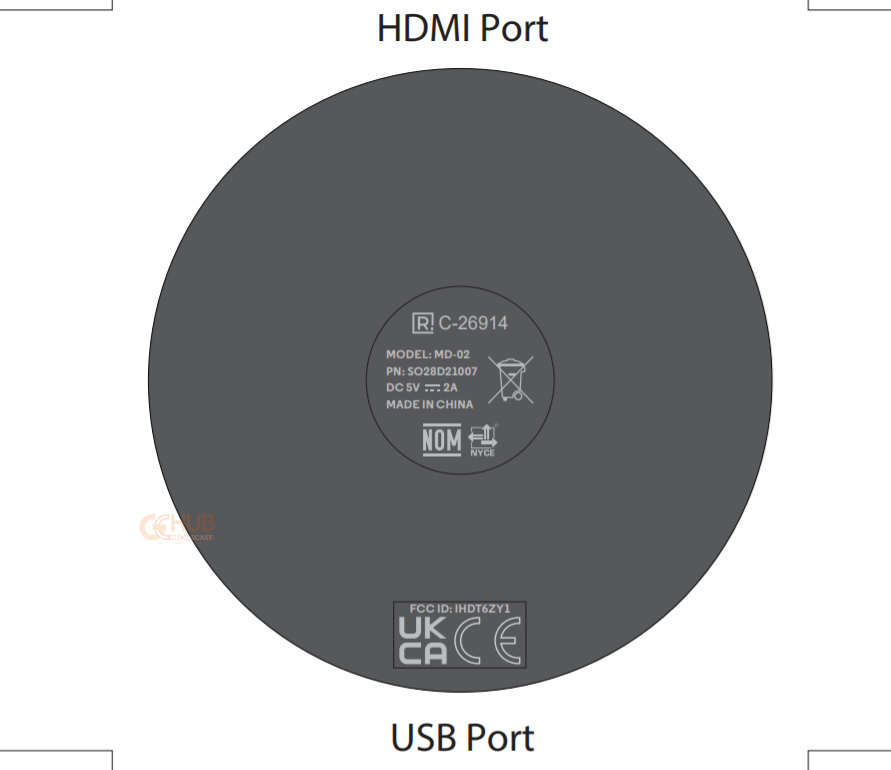 The device carries a power rating of 10W and doesn't have any inbuilt battery. The device can be easily paired by scanning a QR code on the TV/monitor using a mobile camera. Moreover, there's an HDMI port and a USB Type-C port for power or hub connectivity. Interestingly, the device offers Press to Wake up button for improved usability.
External Photos of MD -02 Motorola 4K Streaming Dongle
Motorola 4K Wireless Dongle
Information about the internals is not yet available, but you can check the external design of the product which has a glimpse of Chromecast with Google TV Dongle.
The device will compete with the Fire TV Stick, Chromecast with Google TV, Xiaomi Mi TV Stick, and recently launched Realme 4K TV stick in the respective countries.
We will keep you posted when new information arrives.
(source)