Xiaomi appears to be working on Mi TV Box 4X successor or new standalone TVs, as the new remote controllers bearing model numbers XMRM-M3 and XMRM-M6 are spotted on EEC. It could also become part of the upcoming Xiaomi TV Stick 2021 which was recently spotted on FCC. The EEU listing confirms these as "Remote controls of the brand "Xiaomi" models: XMRM-M3, XMRM-M6″.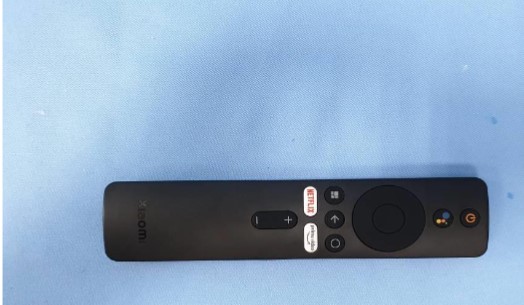 There's hardly any additional information in the listing about the new remote controllers. However, Xiaomi currently uses XMRM-00A, XMRM-002 and XMRM-006 remote controllers for its fleet of smart TVs across the Mi and Redmi brand. Particularly, XMRM-006 comes bundled with Xiaomi Mi Smart TV Box S, the XMRM-002 with Xiaomi Mi Android TV Mi Box 3, and the XMRM-00A with most of the standalone TV models.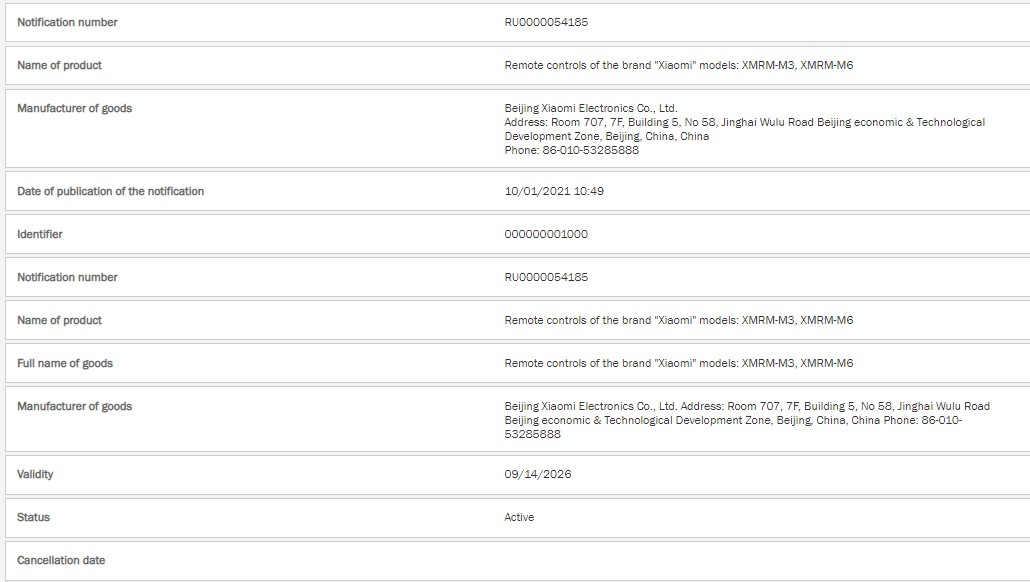 Surprisingly, the Xiaomi Remote Controller with model XMRM-M2 was spotted on FCC a few months ago. It was spotted with a similar form factor and technical specifications.
Xiaomi appears to be upgrading the last year's stock of streaming devices this fall. Xiaomi TV Stick 2021 with model number MDZ-27-AA appeared on FCC with new hardware. It features Amlogic S905Y4 SoC having a quad-core processor with 4K resolution support. It seems the new remote could be part of the new Xiaomi TV stick package.
We hope to get more information in the coming few weeks via some leaks or certification websites.
(source)