In the Digital era, vlogs are becoming more influential as they provide a sense of transparency in communication. There are multiple types of vlogging, including travel, technology, lifestyle, and more. While there are several requirements to prepare an admirable vlog, the most important is to have the right equipment. Be it any kind of vlog, you do require a perfect tool to start shooting. In addition, besides professional cameras, the best vlogs can be recorded from mobile phones nowadays. Currently, the iPhone is having one of the best cameras for video recording in the market.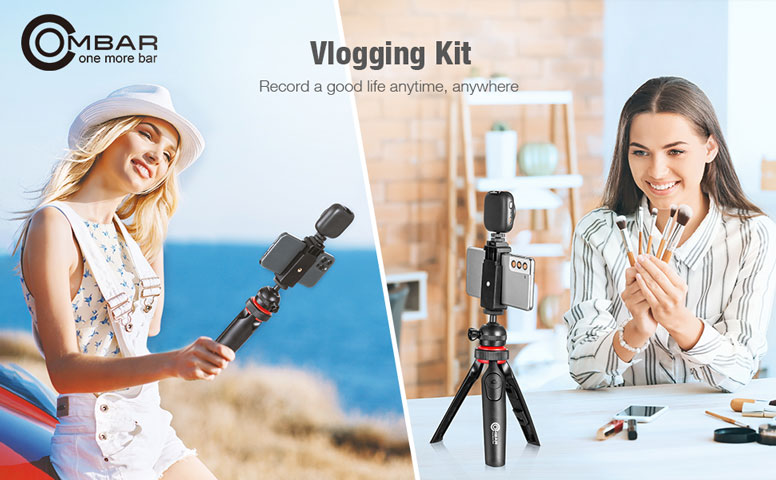 For vlogging, you will need some accessories with which your video becomes more stable and clear. One of such available tools for iPhone users is the OMBAR vlogging kit. If you are going on that trip or preparing a vlog, this is the best option for you. The kit is equipped with all the essentials, like mini fill light, microphone, tripod vertical, adapter, and more. Moreover, it is suitable for any type of video recording, including TikTok, Blog, YouTube videos, Filmmaking, live-streaming, etc.
The OMBAR vlogging kit is easy to use and carry so that the users do not have to pack that extra bag. The package provides adequate lighting to shoot even in a dark environment, thanks to the multicolor diffusers and 36 LED light beads. They are available in white, orange, and blue to deliver a natural visual experience.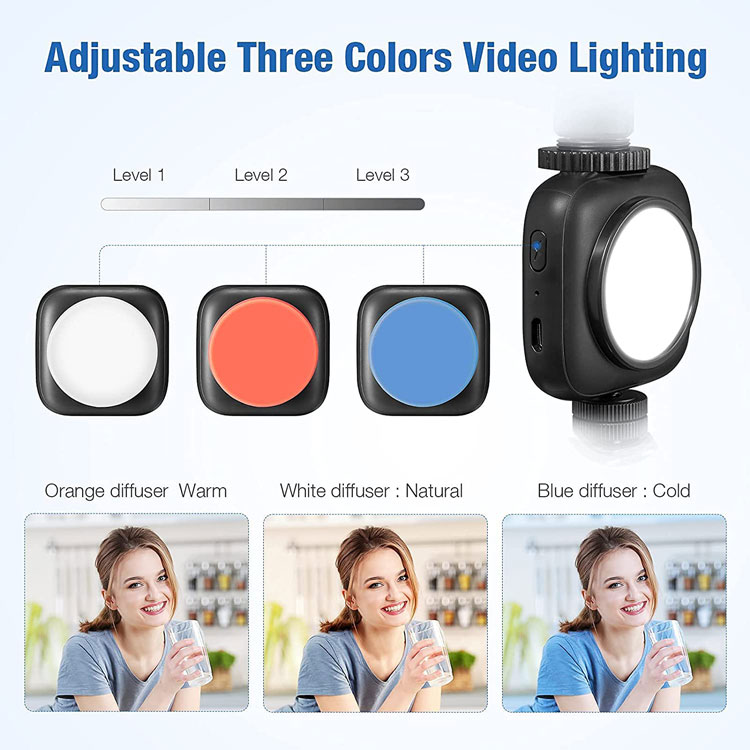 For a perfect sound experience, the microphones are durable and made of high-grade metal material. Plus, it features a battery-free design to minimize operating noise. Not only Apple users, the other brand users, including Samsung, Huawei, and more can easily connect their phone using the dual 3.5mm audio input jack, Type-C port, and Lighting port. In fact, you can connect your cameras, GoPro, and other such devices as well.
In addition, the company has packed the kit with a sturdy and stable tripod made of rubber anti-skid feet. The stand will be stable even on uneven grounds as it is anti-shake. On top, it supports 360-degree ball rotation as well, so you can freely adjust the shooting and take the best of your shot. Likewise, you can freely switch between selfie stick and firm tripod mode.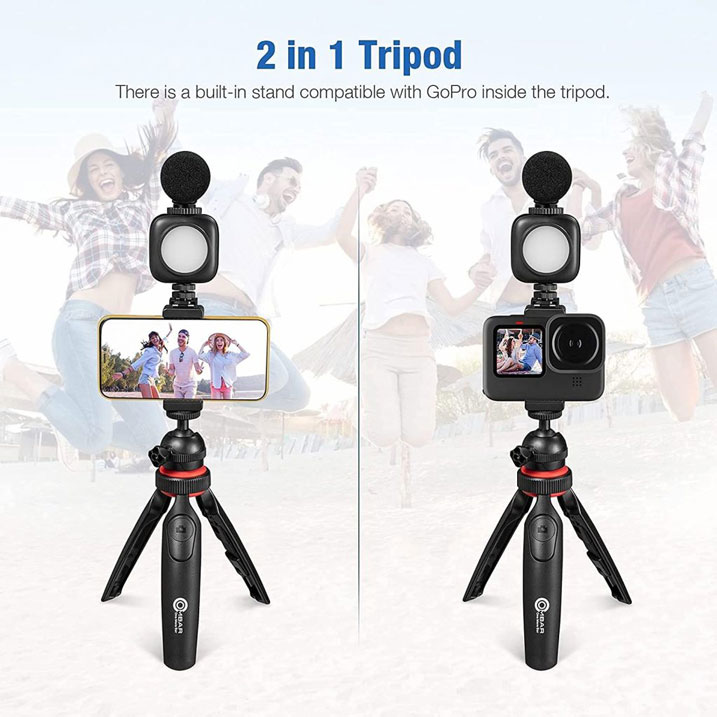 Besides all the amazing features and capabilities, the OMBAR vlogging kit is fitted with two different spring clips. The tripod houses a Bluetooth wireless shutter, allowing you to use it conveniently anytime without the need to download apps. The range for the button is 25m, reducing the running time during video shooting.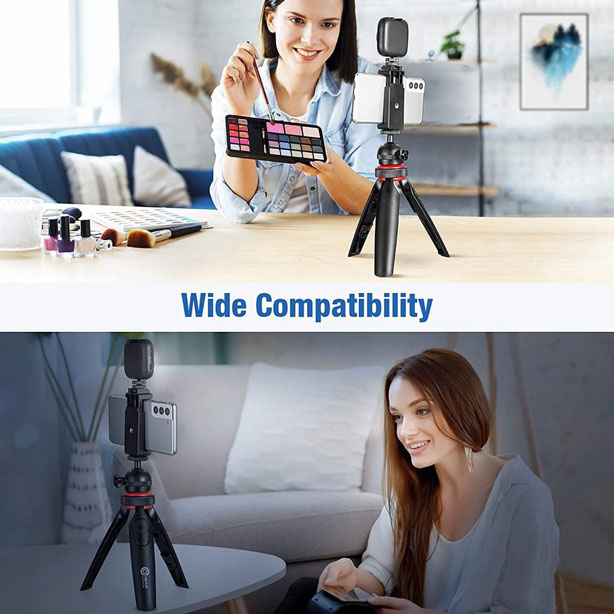 Verdict
Without any doubt, OMBAR Vlogging kit is the perfect choice to kick-start your video career. The company provides a 2-year warranty. Tap on the button below to buy the kit and let us know your opinion in the comment section below.