Samsung TV Plus which is a free streaming service. The service debuts in 2015 for only Samsung TV's and Smartphones. But now Samsung TV Plus will be available for everyone on web. Moreover, company has added the ability to Samsung TV Plus App for Android to cast content on Chromecast compatible devices.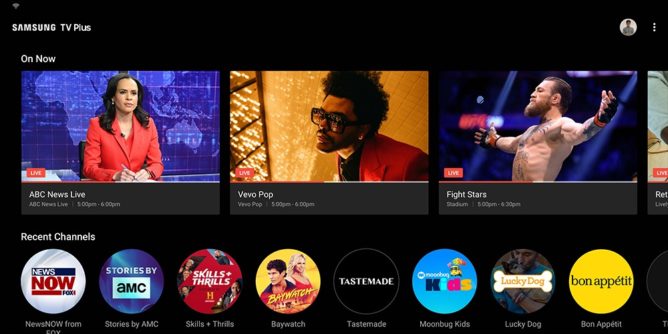 Samsung has confirmed that its TV Plus service web version will be rolled out in Q2of 2021. So stay tuned for more on it. If you don't know much about the Samsung TV Plus streaming service, it is a streaming services like Pluto TV and Tubi. Samsung TV Plus service includes over 100 channels that includes ABC, CBS, Fox, PBS and more according to your region. The channels list includes the News, TV Shows, Lifestyle, Movies, etc.
Samsung TV Plus streaming service is now available in 23 countries that includes the US, India, Brazil, Australia, Mexico and a dozen or so European territories. Although the service is not much popular. But as Samsung is expanding it to more countries and users. Samsung TV Plus is expected to gain some user base in near future.