Google Messages is now rolling out a new feature where you can schedule your text for sending. This feature was already present in Gmail and Telegram. Back in November 2020, this feature was made available for some people as part of an A/B test. And now Google has announced that this feature will be available for users of Android 7 and above.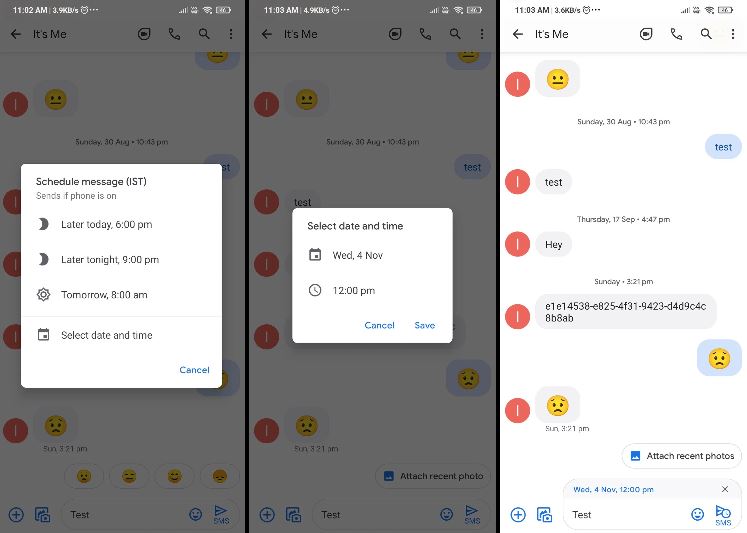 The new feature may take some time to reach the users. Until then, you can check this feature by holding the send button in a chat which could open the schedule feature. Though, it is to be noted that the scheduled message will only be sent when your phone is turned on and has a connection at that time. This feature even allows choosing from a list of preset times and dates or moments. Before sending it will appear as a preview and you can choose to change or delete the text.
Google has not removed the subject line tools from the new update. Long-pressing the send button came up with tools to add a subject line for messages. This feature will now appear in the three-dot flow menu, present at the top right side of the interface.
Related: Google Meet now allow hosts to 'end call for everyone' at once
For some time, Google is trying to make Google Messages a feasible alternative to Facebook Messenger and WhatsApp. The latest release is now available for download on Google Play Store. But you cannot expect the schedule send feature along with the update as it is rolling on a server-side switch basis.