Fox Sports Go (FSGO) is a video streaming service from Bally Sports (former Fox Sports Network) regional sports channels. The service lets the user stream sports channels, including the regional ones. FSGO (try not to get confused with CSGO?) is available for 4th gen Apple TV, so if you own one, you're in luck. It should come pre-installed from the 4th Apple TV streaming devices, but if it isn't, don't worry. You've come to the right place. In this guide, we'll tell you how to get Fox Sports Go on Apple TV.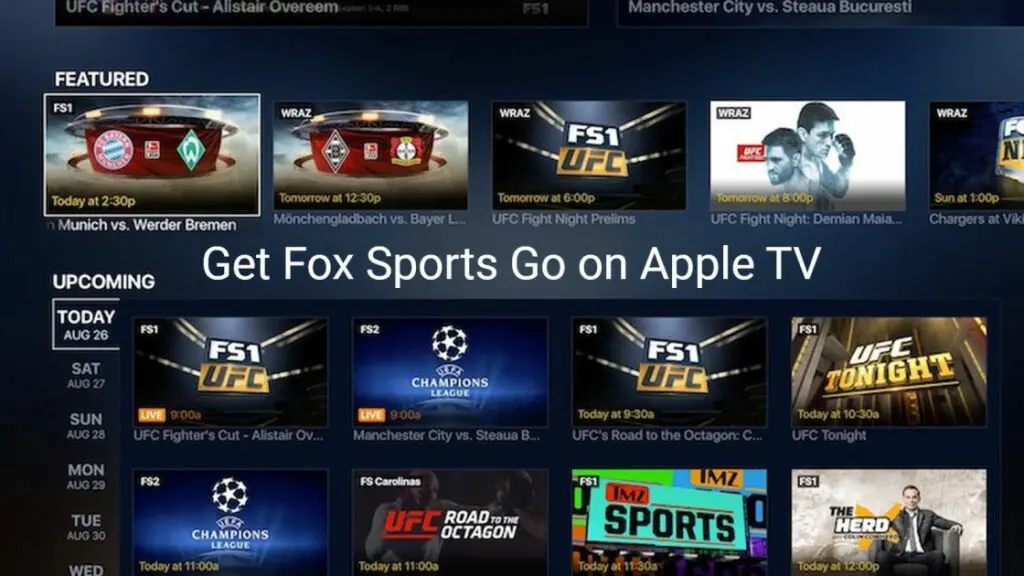 As discussed, FSGO is available for 4th gen Apple TV. It is also available on iPhones and iPads, which could help you with an older Apple TV. But we're here to show you how to get FSGO on your Apple TV if it doesn't already come pre-installed with your new Apple TV.
Get Fox Sports Go on Apple TV
Follow these steps to Fox Sports Go on your Apple TV.
Connect your Apple TV to the internet and launch the App Store, which can be found on the home screen. 

Search for 

Fox Sports Go 

and click on it to select it.

Click on 

Download 

and give it some time to complete the installation. 

Once the app is installed, open it and proceed further with the activation. 

Click on Activate TV and note down the code that is now displayed on your TV.

Now login to your account from either a PC or the mobile app. 

Go to 

Profile > My Devices

. 

Type in the code (Case sensitive) from your TV and click on 

Submit

. 
Congrats, you can now stream Fox Sports Go on your Apple TV. As for our knowledge, the app is only available for 4th gen Apple TV, but feel free to check for the app on the App Store for your older Apple TV. You could Airplay it from your iPhone, iPad or MacBook if you can't find it on the App Store.
These guys need to be a little more generous in support of the older models (for their own good, of course). We hope you found this helpful. Reach us through the comments if you need any further information.