Google and Apple might be having some serious issues between them. The ability to Cast between these devices confirms just that. We've already discussed how to Cast an iPhone/iPad to a Chromecast. But what if you want the exact opposite? Like if you want to cast your Android device to an Apple TV. So in this guide, we'll tell you how to Cast Android to Apple TV.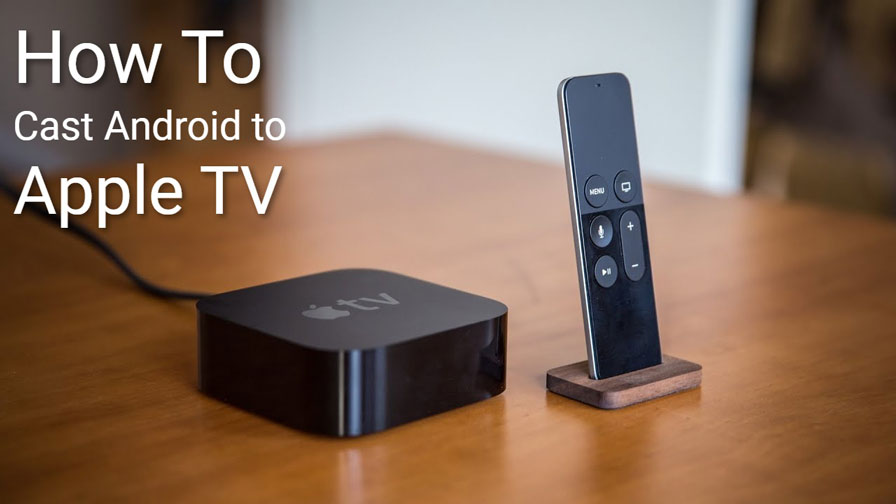 If you own an Apple TV, then you'd already know what it is. But for those of you who don't, Apple TV is a streaming device that can be plugged into a modern TV, as you do with a Chromecast. Unlike most (or all) streaming devices, this one is not powered by Android, which explains the hefty price tag. Now, Casting an Android device to an Apple TV is as tiring as casting an iPhone/iPad to a Chromecast. With that said, let's look at how to Cast Android to Apple TV. But before we proceed, make sure your setup meets the following.
Pre-requisites
A working internet connection for initial download and setup.

Make sure both the devices are connected to the same Wi-Fi network.
Cast Android to Apple TV
As said earlier, we'll be needing a third-party app to cast an Android device to Apple TV. We'll be using AllCast as an example, but feel free to use any of your choices. We're using AllCast because it is the least buggy and stutter-free streaming app for casting an Android device to Apple TV. 
Download and install AllCast, AirSync, Cast to TV, or LetsView

on your Android device from the Play Store.

Open the installed App and choose the media content you wish to Cast to Apple TV.

Play the file and click on the Cast button on the screen.
The media file will now appear on the Apple TV.
Note: You cannot mirror your device's screen onto the Apple TV using AllCast. But it surely does a great job at doing what it claims.
You could also try similar services like Mirroring360, which costs more and won't let you cast to Apple TV with tvOS 10. Android and Apple are the two leading digital ecosystems. These companies could work together in at least things like these to make things easy for the end-user. We hope you found this guide helpful. Reach us through the comments for answers to your tech mysteries.