TikTok is under scanner across several countries around the globe. ByteDance owned company is already banned in India, the US and some other countries. Despite all these boulders, the company is looking forward as it has introduced the TikTok app for Android TV platform. TikTok app is now available for download on the Play Store.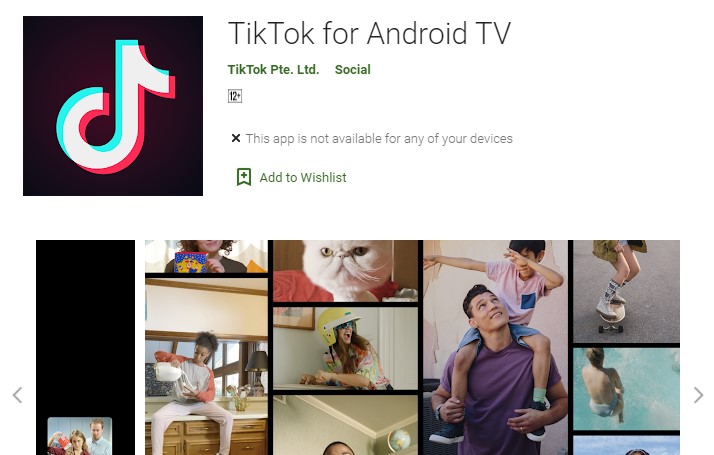 The popular video-sharing social network recently extended support for Samsung TVs in Europe. It was made available on the Samsung app store for all the TVs sold in 2018. However, now all the smart TV running Android TVs will have access to the TikTok officially via Play Store.
TikTok for Android TV runs version 1.0.8 and weighs 30 MB in size. It is labelled to be used by 12+ years olds and requires parental guidance. The app was last updated on February 1, 2021.
The user interface appears to be interactive and well-aligned with useful information. The Profile page, Search Query Page and other Interfaces are quite soft while scrolling and browsing. The app is limited to Android TV and shows an unavailable notification if you browse it via mobile of a web browser.
We have to wait for some time to get actual reviews from the users. The app has paved a way for the TikTok to gain some users. It might open new spheres as the active participation from the users have been affected with ban across multiple countries. Moreover, the users now need not rely on third-party tricks to watch TikTok on TV.