Some users have been reporting on Reddit forums that they cannot find the Developer Mode anymore on their Chromecast with Google TV. Usually, navigating the settings and clicking repeatedly on the option Build unlocks the Developer mode on the device.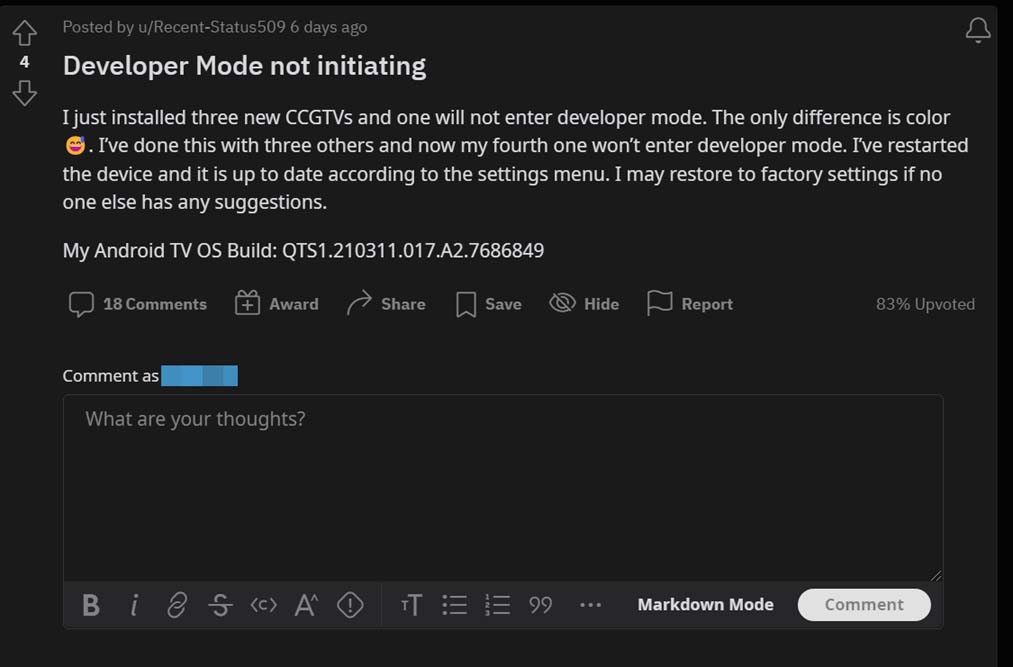 Users are also mentioning that they are unable to update their devices manually. When they try to update, they end up with an icon of dead bugdroid on the screen. Further digging into the matter reveals that this problem is exclusively happening on the Sky Blue model of Chromecast with Google TV. The exact build number of the device facing the snag goes by QTS1.210311.017.A2.7686849.
The other models of Chromecast with Google TV such as the pink and white model have no such issues. In a Google nest forum, a few users have reported this issue as well. As per their statement, they contacted Google support. Then they were advised to send back their gadget to get a replacement unit.
Possible Solution to the Chromecast with Google TV Issue
Also, another product expert suggests getting in touch with the Google support team. The mentioned software build may be an early release that somehow rolled out to a few users earlier than its schedule.
Otherwise, users should check their Chromecast TV for the letter 'G' embossed on it. If the letter is not present then it may be a fake product. If the build number is genuine then it should be listed in the official software update repository of the Chromecast with Google TV.
Users generally prefer Chromecast for its support for viewing the content in 4K ultra HD. Also, it supports a lot of Android apps in the Google ecosystem. So, not being able to update the device or enable developer mode is quite undesirable.
If you are facing such an issue on your Chromecast do comment regarding the same.
Source: Reddit