Google Chromecast with Google TV is a small dongle that can be used to stream content on your TV. The device works well for the purpose for which it was built. It has evolved a long way, and finding content is much easy now. But some of you may find it challenging to update apps because of the lack of storage. Google has been limiting the storage, and the users have to find a solution for bypassing this particular issue. The Chromecast dongle comes with a mere 8GB of storage, and it has only a single USB type C port. More than half of the included storage is used by Google TV itself. As said, it doesn't have any extra USB type C ports nor micro-SD card slots.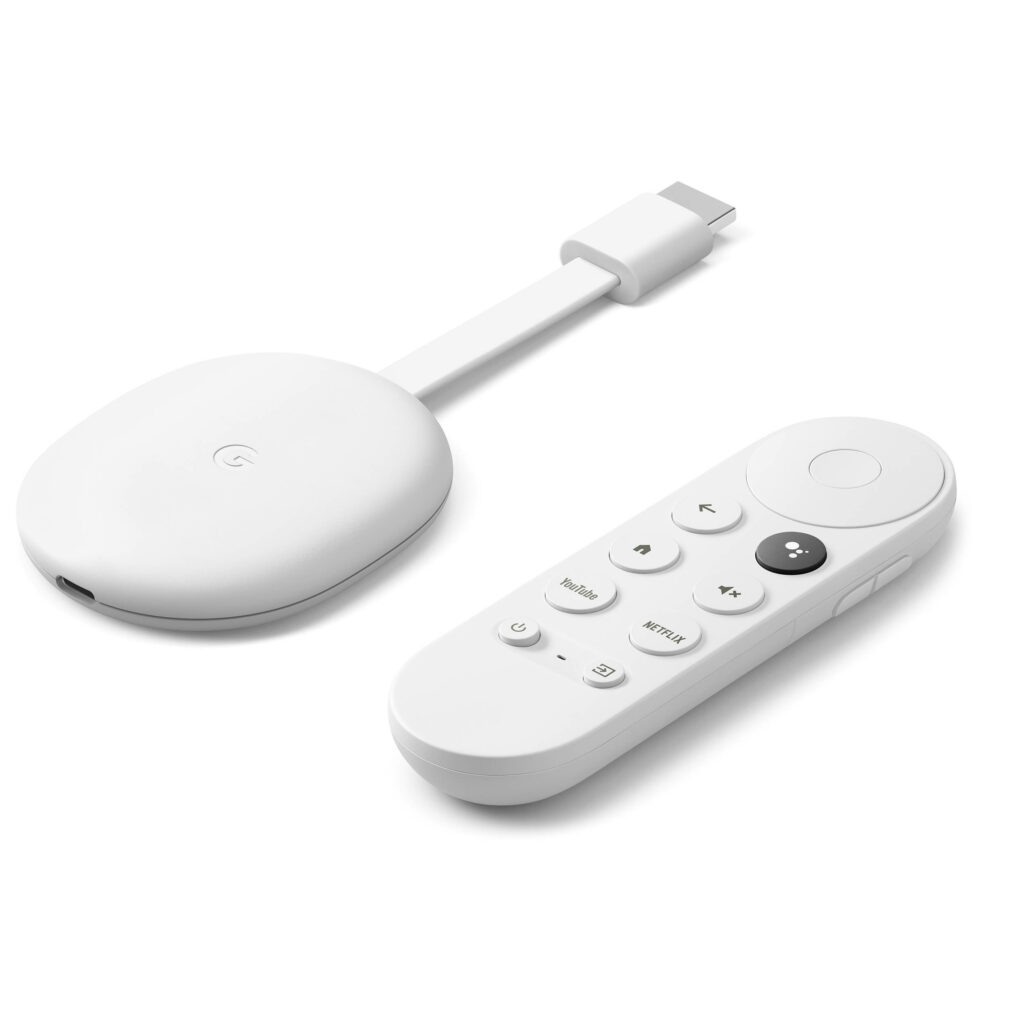 Moreover, this single USB type C port is used to power the device. You have to overcome this issue since most of you guys have already received the notification regarding the insufficient storage. Free storage is a necessary thing for the smooth working of any gadget.
Methods to fix not enough storage issues on Chromecast with Google TV
There are a few methods to fix not enough storage issues on Chromecast with Google TV. You can adopt one according to your need.
USB Type-C Hub
The only solution to overcome this is connecting your Chromecast with a USB type C hub. Expanding storage also means that it will improve the speed of your Chromecast. Using USB Type-C hubs you can also use Ethernet with your Chromecast and avoid using your wireless connection. Ethernet connections Aka Wired internet always provide better speeds than wireless connections. You can also download movies offline and watch them even when your internet connection is down for maintenance.
Again, there are more glitches here; not all USB type C hubs will work with your Chromecasts. Only those USB type C Hubs which can pass power will work with the Chromecast. Those USB type C hubs, which can have higher USB-PD, can work with the dongle. Yes, it will cost you more than the dongle. But this is the only solution to bypass the insufficient storage issue. We hope that Google will fix this issue by including more storage in the next generation of the dongle. You can read our article regarding the best USB type C hubs for Google Chromecast with Google TV.
Uninstall the unused apps from Chromecast with Google TV
If your storage is full and you want to use some other app or game. Then, the simple solution is to uninstall the unused apps from your Chromecast with Google TV. You can follow the steps below to uninstall an App.
Select the Apps section from the Homescreen of Chromecast with Google TV.
Now, select the app or game which you want to uninstall by pressing enter button on the remote.
Then a popup will appear, now select view details.
Now you will see the uninstall button, select it and press OK to uninstall the app or game.
You can now install the new app or game you want to. Enjoy!.
Clear Your App Cache Data
Now, you can clear the cache data of your apps to free up some storage space. But this is a temporary fix, after you use the device again you will again see the "not enough storage" error message. However, you must note that you will need to log in to your streaming apps again if you clear your caches. It will also delete downloaded and cached movies and TV series episodes.
To clear the cache, open your Chromecast with Google TV.
In the upper right corner, click your profile.
Navigate to Settings.
Select Apps.
Click See All apps to view all the apps installed in your Chromecast with Google TV.
Click the first app.
Click the Clear Cache option.
Click OK.
Do the same to all the apps installed.
We hope you have fixed the not enough storage issue on Chromecast with Google TV. If you have any queries or problems following the steps above kindly tell us via comments below.