Google's $35 streaming stick Google Chromecast is becoming more popular day by day now Viewsonic introdces lightstream network series of Projectors at ISE with Chromecast support. Earlier Acer launched its Acer's H7550ST Projector with the Google chromecast support.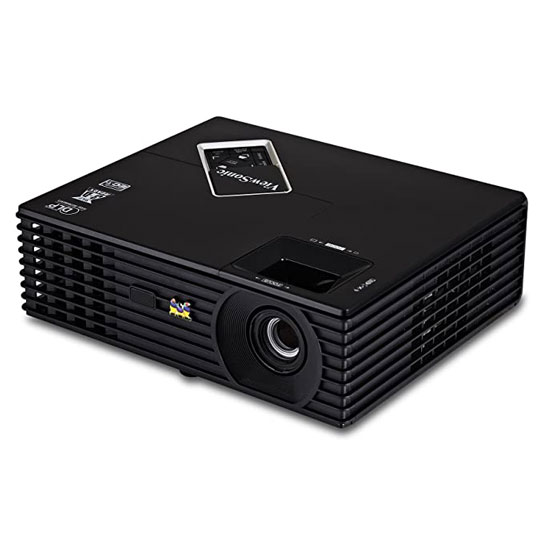 The ViewSonic LightStream line features SuperColorTM for higher brightness levels and a true-to-life colour experience in a sleek new form factor. With the company's unique SuperColorTM 6-Segment Colour Wheel design, and 3,200 – 3,800 lumens of brightness, all LightStream projectors deliver the best colours for an immersive viewing experience in any lighting, such as classrooms, boardrooms, and home entertainment, without sacrificing colour accuracy. Select models include a throw ratio of up to 1.5-1.97 designed to match the 1.5-1.8 throw ratio of 3LCD projectors, users are now able to replace their existing 3LCD projectors easily with ViewSonic DLP LightStream projectors without renovating or redecorating, and to experience a long lasting colours, superior contrast ratios and more affordable running cost.
The new LightStream PJD6 Series delivers smart features including ViewSonic's patent PortAllTM – an integrated compartment supporting a MHL/HDMI port that allows users to wirelessly stream multimedia content via a wireless HDMI dongle. Smart horizontal keystone and corner adjustment allows for flexible placement of the projectors in classrooms or boardrooms. All LightStream PJD6 projectors include a discreet cable management hood for easy cable organization. SonicExpertTM technology provides an enhanced and fuller range of sound. The integrated speaker (10W/16W) delivers best in class audio performance for a greater sound clarity and volume performance, as well as comfort at even the highest levels. Flexible inputs include 2xVGA, 2xHDMI (1xMHL/HDMI), Composite Video, and S-Video.