When Google launched its budget friendly yet useful device for home entertainment Google Chromecast for $35 in the market is becoming very popular day by day. Many early adopters of this Dongle saw its potential it is slowly and gradually gets the attention of the developers. Result of which almost all the major streaming services have included the Chromecast's support to its apps and all their platforms.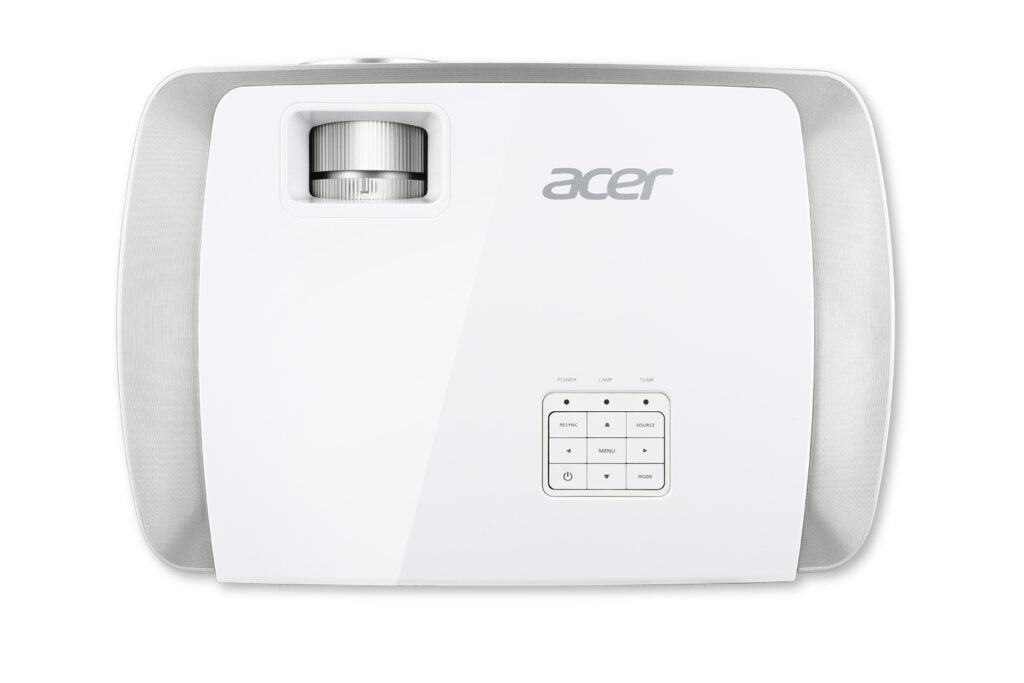 Now the another field of streaming your data comes with the support of the Google Chromecast. If you have ever worked in a corporate setting, connecting a projector to a computer or device is a challenging affair for many. People get confused by the cables, which port to use and ultimately, how to make Windows transmit to the projector. Acer has announced the H7550ST Projector, with the worlds-first internal Chromecast compatibility.
"Our newest home entertainment projector is one of our best yet," said Simon Hwang, Leading short throw technology increases flexibility in placement options, while a wireless adapter makes transferring and projecting data easier and more convenient than ever. Home cinema enthusiasts will be thrilled with the Full HD visuals combined with dynamic 20W stereo audio with built-in DTS Sound that make movies and games breathtakingly lifelike." Acer Stationary Computing and Display Business Group.
Here is the Gallery Slidshow of this New Device from Acer.
The Acer H7550ST Projector can project images up to 1920×1080 resolution, so you'll be able to see it in full HD. Also it is 3D ready, even though we thought 3D died a while ago. We mentioned above that you can stream audio to a Bluetooth speaker, well you can also stream to Bluetooth soundbars and headphones. Which is really nice. So that you can watch a movie on this projector and stream the audio to your headphones and not disturb others around you. Nice touch there.
Acer H7550ST Projector what is your take on this Projector and a new step for the Google Chromecast. Stay Tuned with us.