with Google TV 4KGoogle Chromecast is an exceptional, affordable, and easy-to-use streaming device. Its support for thousands of streaming apps makes Chromecast the best contender in the highly competitive streaming market. After launching four different Chromecast, Google introduced Chromecast with Google TV 4K featuring a physical remote. Recently, the HD version also went live with bit lower price tag. But some users still have confusion about what is Google Chromecast.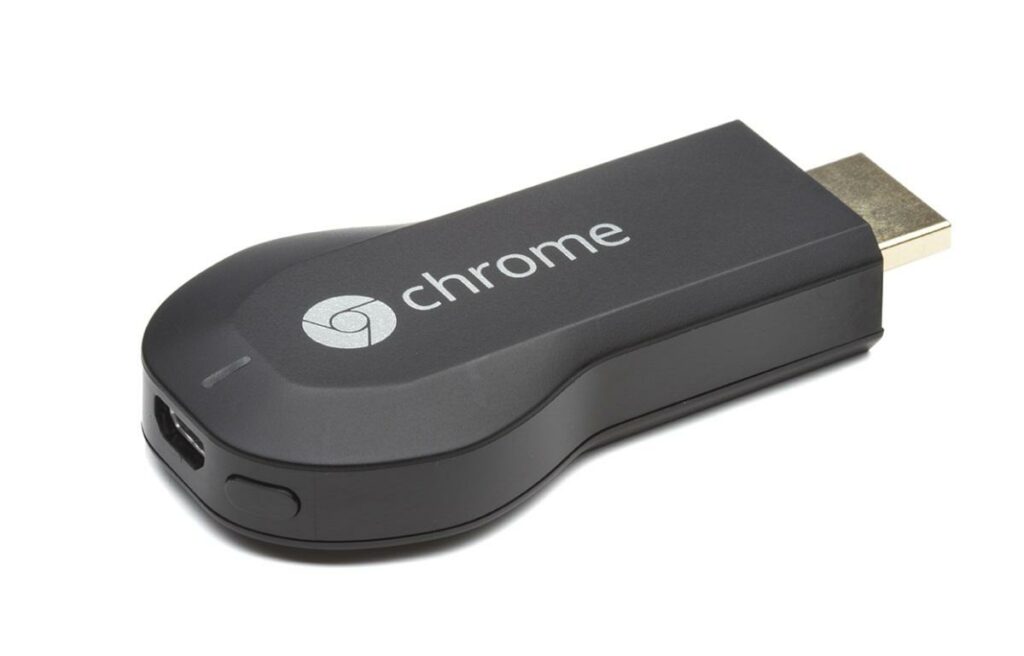 What is Google Chromecast? 
Google launched this revolutionary device at a Breakfast Event in San Francisco on 24th July 2013. It's Google's big idea for the living room, commanding the television with its new Chromecast. In real words Google Chromecast is a low-cost accessory that plugs into a TV and allows users to stream video, you can share anything (video format) from a smartphone, or tablet to a big display aka TV.
It seamlessly works with any Android or iOS device, which functions as remote control directing the little device to pull the video from the cloud and play it on your TV. You can also control the Chromecast with your PC or Mac having Chrome installed.
Further, there are several ways to control the casting, it can be done via the Chrome browser, Home App, or even respective Cast supported apps directly from your smartphone.
Key Features:
Chromecast is an affordable streaming device that is available in two variants – HD and 4K. The HD variants cost $29 and the 4K variant costs $49.
Google Chromecast or Chromecast with Google TV features some advanced features and offers massive compatibility with apps, and devices.
Chromecast brings multiple use cases, it can be used to cast from mobile to TV, from laptop/desktop to TV, and can even be streamed to a second monitor if Chromecast is attached.
It is quite easy to set up Chromecast, it is a plug-and-play interface that can be used via HDMI cable.
It even supports multi-room synchronization if have Google Home/Nest or Google Assistant-enabled speakers.
Chromecast also supports screen mirroring which is quite helpful if you're an avid Laptop or PC user.
Chromecast works seamlessly with Google Assistant which let you stream content using voice commands.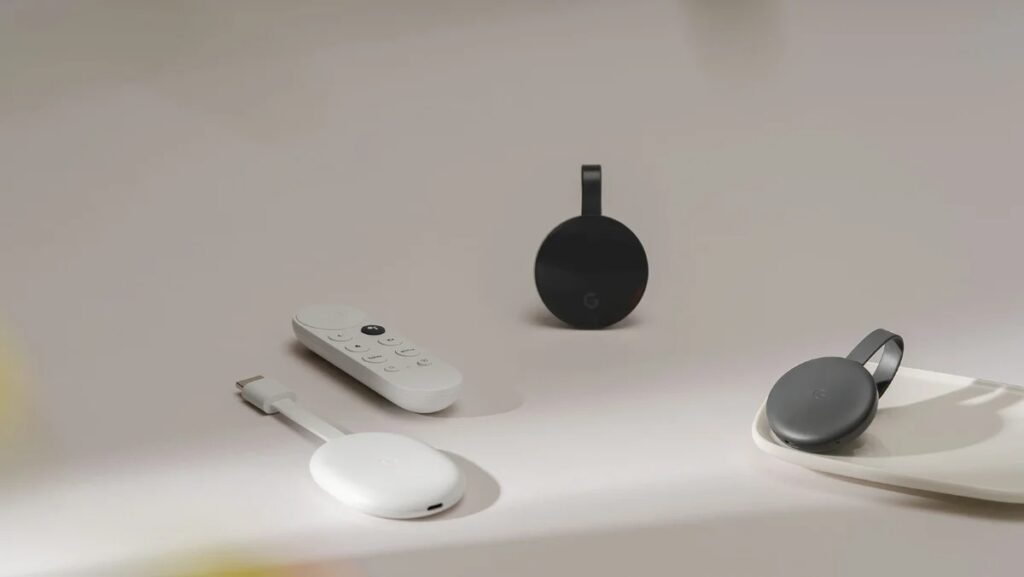 Chromecast Versions and Setup Guides
There are more than five iterations of Chromecast. Since its inception in 2013, Google launched several different Chroemcasts. The latest is Chromecast with Google TV HD and 4K which supports streaming up upto 4K resolution and comes with a dedicated remote control. Let's have a look at different Chromecasts:
First Generation
It was launched in 2013 featuring support for 1080p resolution and H.264 video compression formats. The model came with 2.4GHz WiFI support and hosted 512 MB RAM. In case you still use Chromecast 1st generation, then you can check our guide to perform the setup. However, Google ended official support for the First generation Chromecast a while ago.
Second Generation
Fixing some design and hardware anomalies, Google introduced Chromecast second generation featuring 512MB RAM and support for 5GHz WiFi. It even bundled 256GB flash storage. The design was changed and it carried a flexible cable for better connectivity with cabinets or TVs. Check our setup guide for Chromecast Second Generation.
Chromecast Audio
In between the Chromecast 2nd generation and Ultra, Google introduced Chromecast Audio which featured the ability to stream audio services to different devices. It carried a 3.5mm audio jack featuring support for high-resolution audio. It is a low-cost alternative to Sonos and was quite popular until it got discontinued in January 2019. In case you still have Chromecast Audio, then here's our setup guide.
Chromecast Ultra
The first time, with the introduction of Chromecast Ultra, the 4K support came to Google's Chromecast streaming device. It even introduced some new generation video rendering codecs and formats support such as 4K resolution, HDR10, and Dolby Vision support.
Must Check: Chromecast Vs Chromecast Ultra, Which one should you buy?
The power supply also bundled an Ethernet port for wired connection. It even supported Google's now-abandoned Stadia cloud gaming services.
Chromecast 3rd Generation
Extending support for 60 frames per second for 1080p resolution, Chromecast 3rd generation was introduced with several other changes. The dongle body-clad device offered a 15% speed improvement in Chromecast.
Must See: Difference between Chromecast vs Miracast: Battle between streaming services
Chromecast with Google TV 4K
The most popular Chromecast is even used by the majority of users. Since its launch in 2020, Google is continuously lending its software support.
It brings several new improvements ranging from USB Type-C support to 8GB of internal storage. The dedicated remote control and support for 4K content are some bright points of the Chromecast with Google TV 4K. Further, it supports Dolby Digital, Dolby Digital Plus, and Dolby Atmos audio. The Chromecast even received an Android 13 update recently with improved UI and other features. It bundles 2GB RAM for a smooth UI experience.
It supports both WiFi 2.4/5GHz and brings Bluetooth 4.2. Below are some guides that could be useful for the users:
How does Chromecast work
Chromecast works with or without WiFi, it only needs internet connectivity through ethernet or WiFi or WiFi hotspot. You can check our guide on how to set up Chromecast and see how it works.
The user just needs to plug in the Power supply to Chromecast and insert it into the HDMI port of the TV or receiver's device. While casting or streaming, both devices should be on the same network for flawless operation.
However, if using Chrome with Google TV then, the remote gets paired using Bluetooth.
Chromecast Compatibility – Its usage with any TV or Mobile Device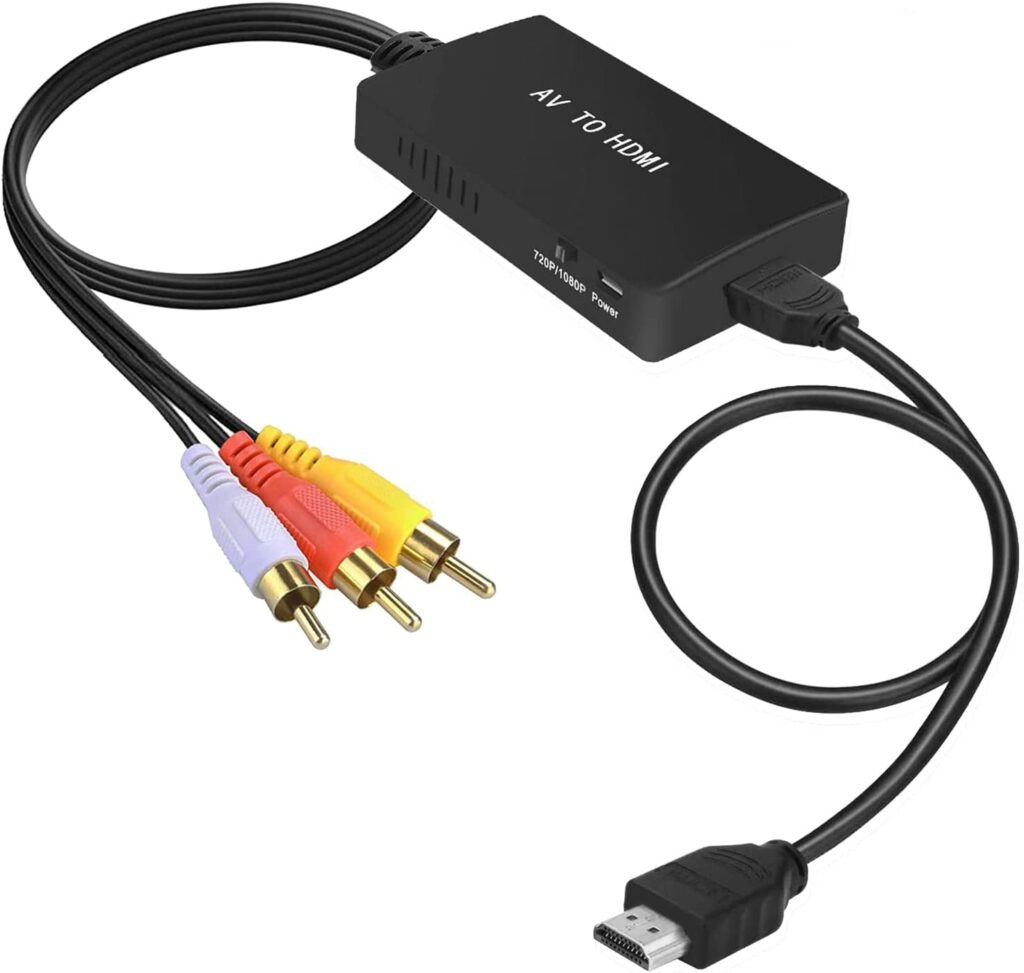 Chromecast is an on-the-go device that is compatible with all Android phones running Android 6.0 and iPhones/iPad running iOS 12.0 or later. It is compatible with any TV device having an HDMI port and an old TV using RCA to HDMI converter. However, if you're looking for 4K specific or other feature-specific requirements then below are the details:
HDCP 1.3 or higher
HDCP 2.2 for 4K
4K-capable TV
High-Speed Internet (Upto 20-30 Mbps)
WiFi 802.11ac (2.4GHz/5GHz)
Chromecast Compatible Apps
The major advantage of Chromecast is its compatibility with several apps and inbuilt support for casting across various streaming services. There are uncountable services and apps and some popular ones are listed below:
Netflix
Amazon Prime
Hulu
Max
YouTube
Xfinity Stream
Disney+
Google Play Movies
Paramount+
Pandora
Twitch
Vevo
Google Photos
Vudu
Youtube Music
TuneIn Radio
HBO Max
Paramount+
Spotify
Plex
Apart from compatible apps, Chromecast supports mirroring using inbuilt cast functionality on Android, Windows, macOS, and other OS environments.
We hope our guide about What is Google Chromecast has answered your several queries about the streaming device. In case if there are still unanswered questions, then do let us know via the comments below.