Google has launched its Android screen mirroring via Chromecast is now in public beta. If you have the Nexus Device than you can cast your phone's screen via built-in "Cast Screen " available.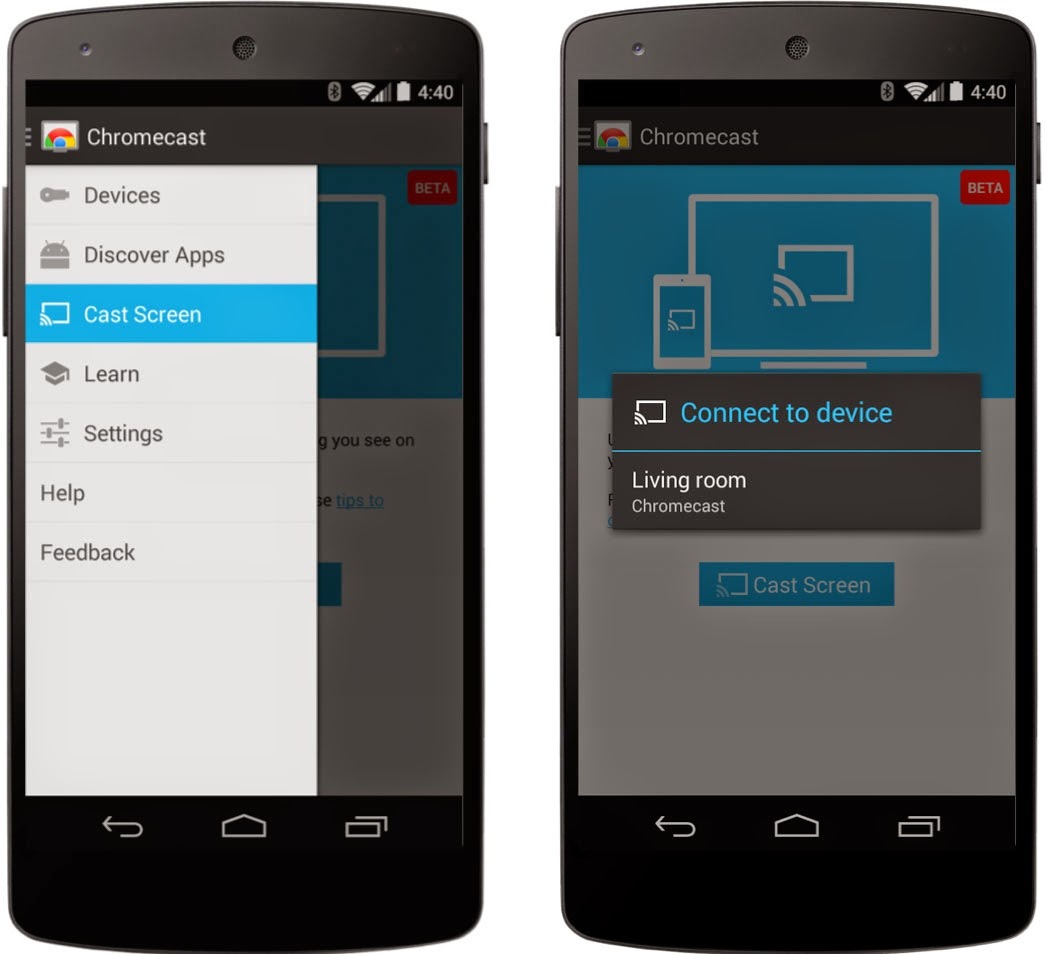 Otherwise If you're using a device with stock Android KitKat than first connect your Chromecast after that head to your device settings, then display settings and tap on the "Cast screen" entry. You'll then see an list of all available Chromecast devices on your network — tap the one you want your screen mirrored to, and your Android's screen will soon appear on the correct TV.
With this option you cannot only Mirror(cast ) your phone's screen but the audio is also coming through. Although it lag at some time. so gaming may not be an option. other than this Google Done a good job.
At the time of writing, the devices supported for native screen mirroring are as follows:
Nexus 4
Nexus 5
Nexus 7 (2013)
Nexus 10
Samsung Galaxy S4 (Google Play edition)
HTC One M7 (Google Play edition)
At the time of writing, the devices supported for Chromecast app-enabled screen mirroring are as follows:
Samsung Galaxy S4
Samsung Galaxy S5
Samsung Galaxy Note 3
Samsung Galaxy Note 10
HTC One M7
LG G3
LG G2
LG G Pro 2