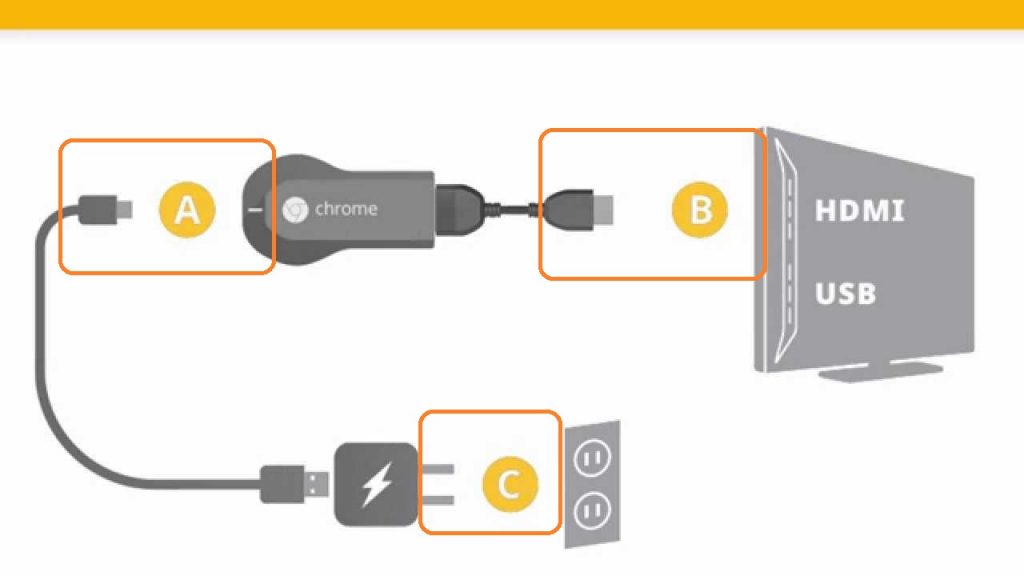 Well, we all know Google has launched its new budget-friendly yet useful device for home entertainment. You can stream video on TV from Any Device, anywhere here means you can even control Chromecast from your iOS device, Mac, PC, and Android. Check out our guide to Chromecast here for more information. If you liked it and want to buy it then head over here to buy it for just $35. Now assuming that you have your Google Chromecast Dongle in your hand and want to set up on your TV and watch movies.
Steps to Set Up Google Chromecast guide:
Plug it into an HDMI port
Insert the power cable into the back, and switch inputs
From wherever you want to control – From Chromecast Android App or from other supported devices using an app or extension.
You will need to be on the same local WiFi network as the Chromecast to set it up.
Tap the stick in Setup mode and enter the password to your Wi-Fi network
Now it is connected.
Currently, streaming content choices are limited, on an Android device, you can stream media from Google Play Movies and Music, as well as Netflix and YouTube. From an iOS device, you can watch Netflix and YouTube via Chromecast. From a computer (Windows or Mac OS X), you can stream media from Netflix, YouTube, Google Play, and Chrome (streaming the view of an active tab to the Chromecast).
Also, see our new article Set Up Chromecast on Both Mac and Windows PC in Detail.  Have any problems ask us via the comments below. Stay Connected with us!