Samsung introduced its AllShare Cast dongle along with the launch of its Galaxy S III back in 2012. The company made a mark on streaming services. Even before Google's Chromecast hit the retails later in 2013.  Back then, Smart TVs were a rarity and Samsung introduced a dongle with HDMI support to get hooked up to HD TVs back then, only to be discontinued a few years later. Let us revisit how the casting device failed to make a mark though it had the potential to do so.
What is AllShare Cast?
AllShare Cast is a Samsung service that enables us to share the screen from a Samsung smartphone, tablet, or PC on Samsung HDTVs without any wired connection. Samsung launched this AllShare Play app along with the dongle in 2012. It was helpful for watching videos, playing a slideshow of images from the phone, and also good for presentation in an office, etc., It came preloaded with Samsung devices in the past which required a stable WiFi connection to stream the contents.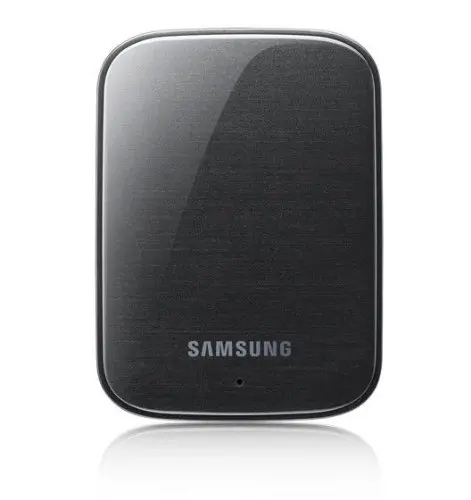 Hence, Samsung developed a more stable solution, a hardware Accessory. The AllShare Cast dongle debuted along with the Galaxy S III and was compatible with the same series of smartphones and the Note series back then. The difference between them is while the wireless connection gives wire-free streaming, the accessory dongle ensured a stable connection as it connected with the HDMI port of the TVs back then. If you need to know more about AllShare Play visit here.
How to Connect an AllShare Cast Dongle to a Samsung TV
If you have an AllShare Cast dongle still lying around in your house, you can try to connect it to a TV and your phone to cast the contents. Follow the steps below: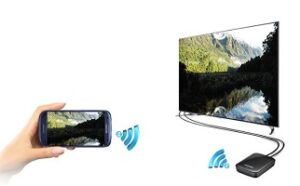 Pre-requisites
Samsung TV with an HDMI port or a Samsung Smart TV(Made after 2013)
An AllShare Cast Dongle
An HDMI to USB Cable.
Steps to Connect the AllShare Cast dongle to TV
Connect the dongle to the HDTV or a Smart TV of Samsung through the HDMI port.
Connect the dongle to a power source. The red light turns on to indicate its startup.
Now open the Smart TV settings and Select input as HDMI source.
Now the Red light starts to blink. Here you have to press the Reset button on the back of the dongle. This will enable it to reset the settings and look for a connecting device.
The light will turn blue in the dongle.
This means your dongle is now ready for connecting. You need to connect your smartphone now to the Dongle.
Open the Samsung phone and tap on the Quick Connect option. Older Samsung devices have them in the notification. You can also connect through Settings on your device for NFC and Sharing, or More Connections Settings. Depending on your model and OS, you should be able to connect using the ShareView, Screen Mirroring, or AllShare functions.
Now, your device is ready for sharing the Contents to the TV.
How to Connect without the Dongle using AllShare Play app
Pre-requisites:
A Samsung phone with a registered Samsung account.
A smart TV or a Samsung WiFi enable Camera or a Windows Laptop
WiFi Connection.
Steps to connect:
Open AllShare play on your Galaxy Smartphone and register the device with the Samsung Smart TV by connecting to it. Make sure Smart TV and Phone are connected to the same WiFi network.
Now open the AllShare app and start streaming your device contents.
The app also uses WiFi-Direct to connect to a nearby Smart TV but using this you can only play locally stored media. However, You need an internet connection through WiFi to play content stored on the internet.
AllShare Play app renamed to Samsung Link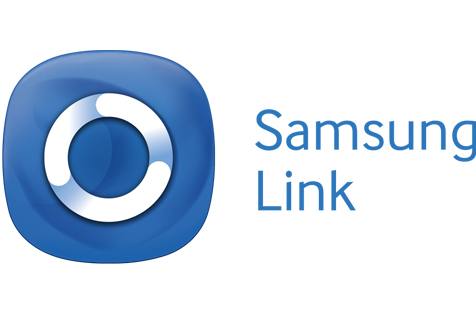 Samsung later renamed the AllShare Play app in the Play Store to Samsung Link app back then. The Link app replaced the then AllShare Play on Samsung smartphones and tablets.
Additionally, the application used a DLNA (Digital Living Network Alliance) specification, which allowed multimedia content sharing between devices for Casting videos to TVs. Users were also attached to all the registered Samsung devices with just an account. AllShare Play was largely designed to index files stored locally. The new Link app also made users to access content from DropBox and Sync online.
However, one of the major drawbacks of the service was it was limited to Samsung devices and not other TVs through the DLNA framework. Though the WiFi Direct feature was available as an alternative option to non-Samsung phones, it suffered a lot of latency issues before Samsung eventually killed the Service and discontinued the dongle in 2016.
We hope you got to know about a unique streaming service, that Samsung had it almost before withdrawing, due to some internal Operation policy change. However, wireless casting has come a long way since then, with Google Chromecast becoming so popular. If you own a Samsung Smart TV now, you can use Miracast Screen Mirroring to connect to your Smartphone.