YouTube Gaming, a game streaming video service from Google is expanding to some other countries like Australia, Canada, Ireland and New Zealand. This expansion now will surely impact the Amazon owned Twitch's business.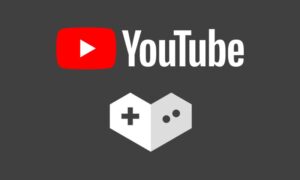 Along with the expansion in more countries, YouTube is also rolling out Awesome new features to make the service more efficient.  These features are listed below:
Welcome and setup flow for new users
Redesigned search results view
Mobile Capture performance and UI improvements and support for more Android 5.1 devices
Support for Cardboard VR playback
Updated game page layout
Support for creator Sponsorships
Denser video grids for quicker browsing
Performance improvements and bug fixes
In addition, Google says that its live stream player on Android will also now receive an upgrade to support quality switching, 60fps playback and DVR mode.
Also Read:Chromecast Supports YouTube Live Streams Now
Video Gaming stream is a new trend and popular streamers have started earning as Users can send money to their favorite streamers.
Well, you can download the YouTube Gaming app if you live in the above stated countries.