Google brings output switcher support to Chromecast with Android 13. It has been over two years since Google unveiled the output switcher for media player apps on Android. Users have complained about the absence of Chromecast and Google Cast devices in its menu since its launch. YouTube Music becomes the first app to support an output switcher in Chromecast. The Google Pixel 7 smartphones running on Android 13 QPR1 December update starts showing Chromecast devices in the output switcher with other Bluetooth devices.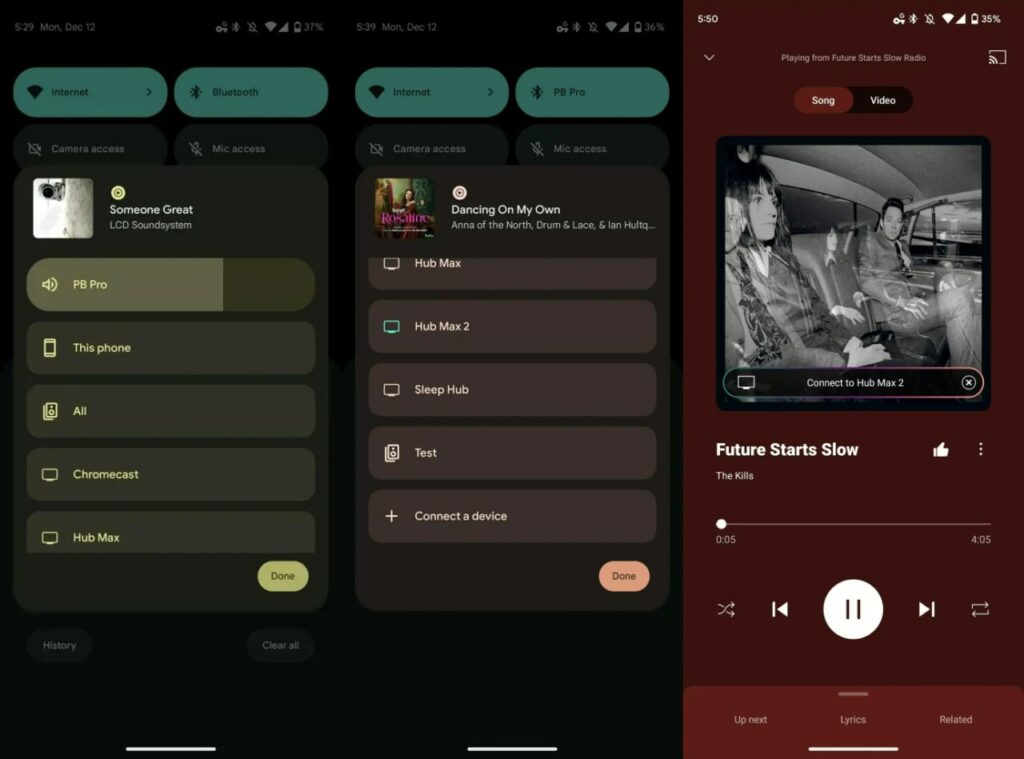 YouTube Music shows a Connect to device prompt in a pill-shaped box with a colorful border. It can be seen on the bottom of the album artwork. The support for Chromecast devices includes Nest Hubs, Google TV, and speakers. Google will also highlight the frequently used devices in a different color for the device icon.
The feature is live for Google Pixel 7, running on Google Play services with version 22.46.17 and YouTube Music with version 5.36.51. The output switcher helps users quickly switch the audio output to Bluetooth and Google Cast devices without entering their phone's settings.
Related | How to Jailbreak Chromecast
Earlier, one needs to unlock & open the media playing app to switch audio. The third-party apps can get support for this feature if their developers intend to do. The feature is also absent from other OEMs like Samsung and Xiaomi. Realme and Oppo. They should also enable these features via an update to their smartphones.