Android 12 for smartphones are already here, but TV users had to wait as the testing was going on forever. But Android TV 12 is now officially out. But there's a catch. You still can't try it out. The update can't be installed on any Android TV/Google TV devices yet. Google released numerous developer previews and beta variants of the most anticipated TV OS in the past few months. And now they've confirmed that this is, in fact, the final version of the OS.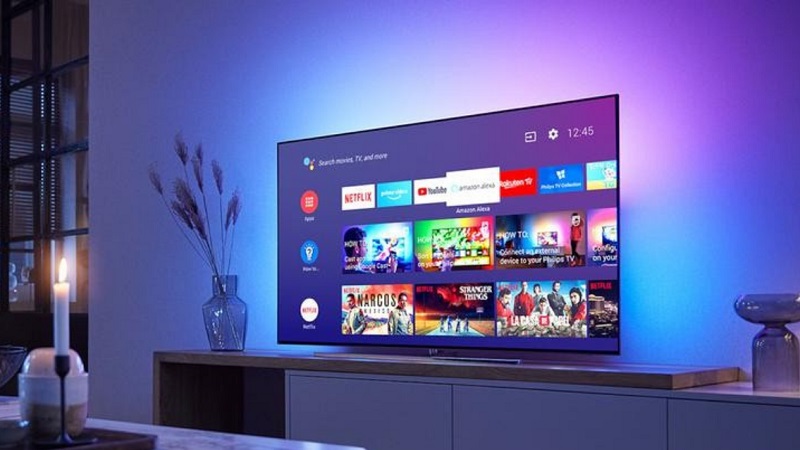 As we said, you can't install it on your Android TV/Google TV device. If you really wish to try it out, you will be needing an ADT-3, an Android TV dongle designed for developers. The OS will likely be available first for Chromecast with Google TV, followed by other compatible devices from early 2022 onwards.
Android TV 12: All you need to know
As we've seen from the developer previews, the OS is a huge step up from the previous version. Android TV 12 comes with new and improved features. You'll find UI makeovers, including 4K UI rendering, dynamic refresh rate and background blur. Google has also reworked the support for HDR and audio formats. The OS also brings Android 12 features like microphone and camera toggles that ensures unmatched privacy. Here are some of the key feature additions and improvements to Android TV 12.
Hardware Support
HDMI CEC 2.0 support

Performance improvements on Tuner HAL 1.1 with DTMB support

Improved protection model with Tuner Service
Privacy & Security
Device attestation through Android KeyStore API.

Microphone and camera toggles and indicators.
User Interface
The UI will be rendered in 4K on supported screens.

Advanced control on Font sizes and formats.

Background blur using RenderEffect.
Media
You can now get rid of motion judder during playback using the new dynamic refresh rate feature.

Support for most modern HDR and audio formats.
Users and developers who own an ADT-3 device will automatically receive the Android TV 12 update over OTA. They can also manually flash the OS on their device. Google might be trying to play it safe as TV users aren't the same as smartphone/PC users. No one likes to spoil their week over an update.