YouTube app for Android TV gets a new interface for the playlists section. With the new update, the revamped UI showcases the name of the playlist, Play all, Loop, and Save to Library options. Also, the playlist is not going to automatically play the videos.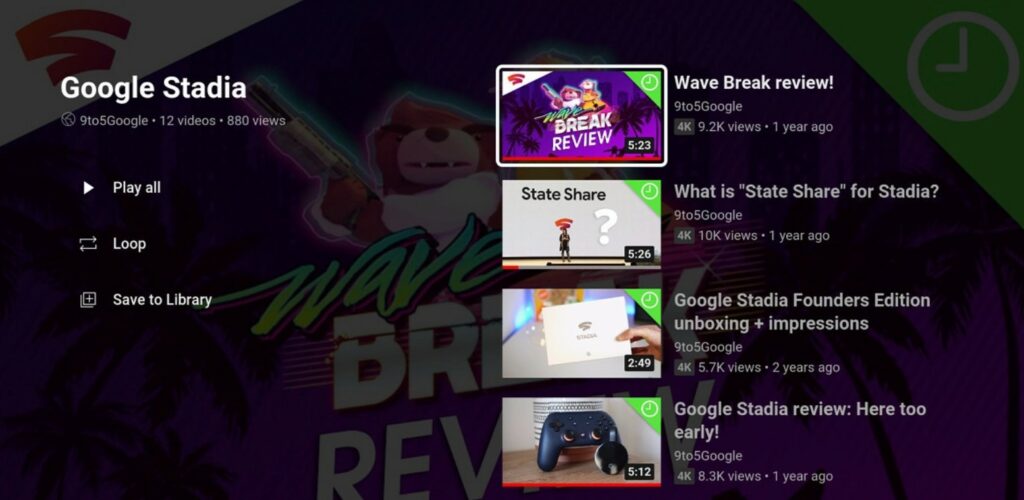 The options now appear on the left of the screen whereas the list of videos in the concerned playlist appears on the right-hand side. If you want to enjoy your playlist of videos sequentially from the start, click Play All, sit back, and relax. Otherwise, you can select any individual video from the playlist. You may also use the loop option to repeat a video if you like to rewatch it.
If you have updated the YouTube app on Android TV to version 2.15.498 then you can see the new design update on the app.
The same update is also seeding out for Google TV and Samsung TV users. As it is a server-based update rollout, it will take a few days or a week for all the users around the world to receive the update on their smart TVs. You can try to update the YouTube app manually though.
The new v2.15.498 update also packs a virtual remote for the Google Home app. It will help in controlling the respective devices for Google and Android TV. Also, with the new update, smart TVs now support multiple user profiles and glanceable cards in ambient mode.
Source: 9to5Google