Chromecast with Google TV is one of the popular streaming devices available in the market. It offers to support many streaming apps and recently included support for NOW TV. Google even updated the device recently with security patches and Android 12 updates. The device also supports accessories like mice and keyboards from various brands. But it has some compatibility issues with popular keyboards. It has been a while since users are reporting compatibility issues with Logitech K380 and Apple Magic Keyboard.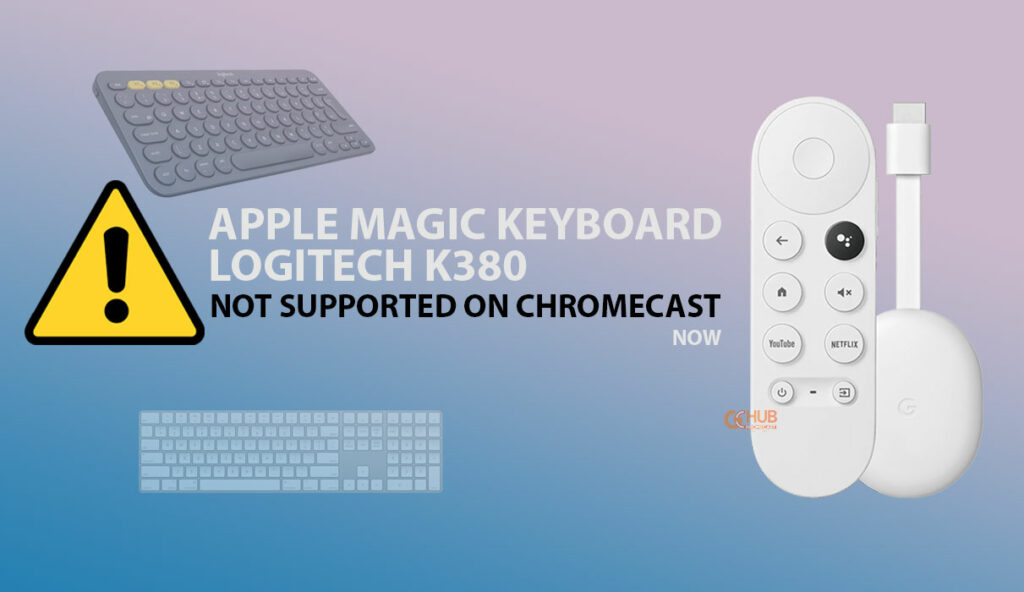 An Apple user posts that despite putting the device in pairing mode and entering the passcode on the keyboard asked by Chromecast, it fails to connect, and he tried it a couple of times to check if it works. A Logitech K380 user has posted on Reddit confirming the same thing. He even adds that he can't click cancel on the keyboard; he relies on Chromecast with Google TV's remote for the same.
Replies by Moderators
A Google moderator from the Google community has finally responded to the users' queries. She confirms that both Apple Magic Keyboard & Logitech K380 are not compatible with Chromecast with Google TV. She further adds the list of devices that is compatible with these products. Chromecast is missing from both of these lists.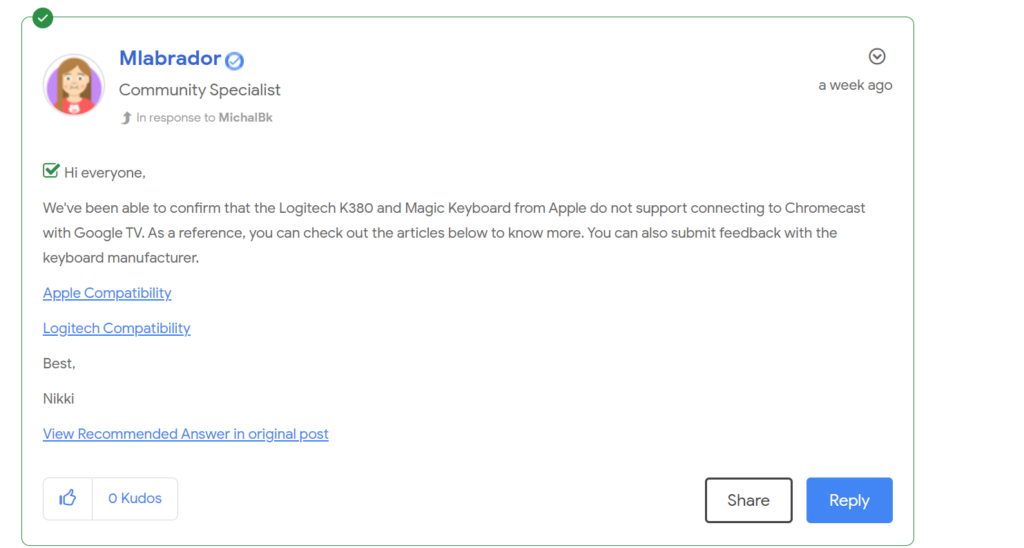 Similarly, Logitech Moderator also responded that it wouldn't support Chromecast. He said their products are designed only for phones, tablets, and computers, not television sets. A Logitech user said that the Android 12 update broke the support for him.

The response from both moderators has led to widespread criticism from users. Users criticize Google and Logitech for not working on a simple issue. As of now, if you want to use the keyboard on your Chromecast, you might need to buy another one that supports the device.