Quarantine is always fun until the point it begins to be our daily routine. The quarantine that people are currently experiencing during this COVID-19 pandemic, is driving them crazy. People have fallen short of their due dates of assignments, stopped their home renovation plans, and skipped their fitness programs. Since this situation doesn't seem to end anytime soon, we bring you a list of some best fitness/workout apps that have Chromecast support. Hereby helps you regain your enthusiasm and maintain your body.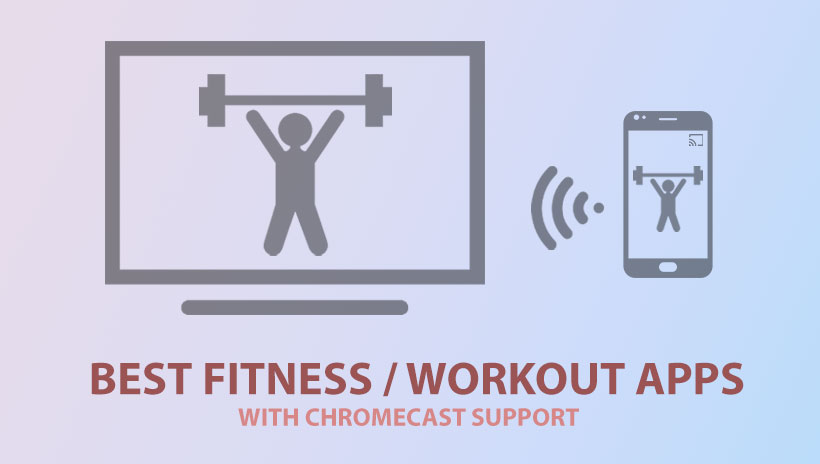 Google Chromecast is definitely a value-for-money device, especially for budget people. It makes the casting experience to another level with just a smart TV or a TV with an HDMI cable. But what if someone wants to work out inside the home but track the vitals and workout regimes on a bigger screen? Here are some of the best fitness apps that work well with Google Chromecast integration.
Fitness apps for Google Chromecast
Nike Training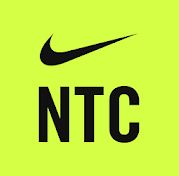 Nike training is an Ultimate Personal Training app with 185+ workouts from strength to endurance and yoga. IT has a lot of personalized training plans that you can adapt to and regain the shape of your lost body during this quarantine. If you want to cast the contents of the app to a bigger screen such as a TV, Nike has got you covered. Follow the steps below to connect your app to Chromecast and enjoy tutorials from your TV.
Steps to connect Nike app to Chromecast: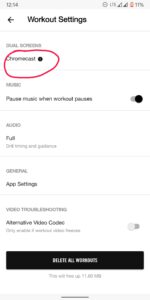 Download the Nike Training app(Play Store | App Store) on your Android or iOS device.
Open the app and complete the setup process by entering your credentials.
On the Home page, click on three dots at the top left corner of the app.
Navigate through Settings>Workout Settings> Dual Screens.
There you will see the Chromecast option. Click on that.
Now you will be shown the tips to connect the Chromecast to the device. After connecting you can enjoy the stats and workout videos on TV.
Adidas Training by Runtastic: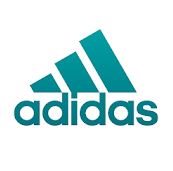 Adidas, another great workout app that you can use to boost your energy and fitness levels with short, quick workouts. It has different modes like custom workout creator, Strength regimes 180+ bodyweight workout videos including instructions to ponder on in case you are a beginner in workout programs. Fortunately, Adidas offers the steps to connect your app with the Chromecast and cast the contents to the screen. Follow the steps below.
Steps to connect Addidas app with Chromecast: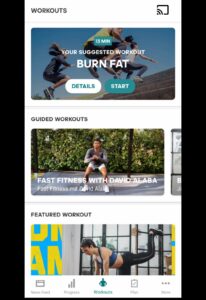 Download the Adidas training app (Play Store | App Store) from the play store on your Android/iOS.
Open the Adidas Traning app and tap on the Chromecast option in the top right corner.
Select "Cast to" and choose your device.
Once the app appears on your TV screen, set up, and start your workout.
Follow the workout tips on your TV and use your mobile to navigate between the exercises. You can always head over to the Adidas help page for further details.
Related: How to Cast on Vizio TV
Sworkit

Sworkit is an app that is been around for a while. It has more than 100 million workouts and helps people with a great workout planner on the initial setup of the app. It has an amazing at-home and on-the-go workout system that can be a great workout partner during this quarantine. The Sworkit app has compatibility with Android Screen Mirroring, a feature that is exclusively available to Android users. Follow the steps below to connect your Sworkit app with Chromecast.
Steps to connect the Sworkit app:
Download and install the Sworkit app(Play Store | App store) and Google Home.
Open the Google Home app.
Tap the device you want to cast your screen to.
Tap cast my screen icon on the top right > Cast screen.
Now you can easily Mirror your Sworkit app to your TV and start working out.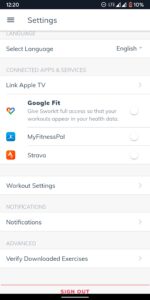 This app works well with Android Mirroring and also Apple TVs where you can cast your device to the screen.
Related: Best Games for Chromecast
7 Minutes Workout:
An app with well over 10 million downloads, the 7 Minutes workout app is based on HICT(High-Intensity circuit training), proven to be the safest, most effective, and most efficient. To improve your muscular and aerobic fitness you can download the app from the Play Store. The 7 Minutes workout is a program consisting of 12 exercises to be done for 30 seconds/exercise, with 10-second breaks between. You can just search the cast option in your Android Phone's settings to mirror the content to your TV.
We hope you successfully cast your workout app on your TV.  If you get any problem casting the above listed apps on your TV via Chromecast. Tell us using the comments below we will try to solve the issue.