Vizio TV is a popular television manufacturer, and the company also manufacture soundbars, speakers, and SmartCast Tablet. The main reason behind the success of Vizio TV is it's aggressively priced HDTVs in the market. The users of Vizio TV who want to cast their content from PC, Laptop, Phones and getting any problem, then this is the right page for you. In this article, we will guide you on how to cast to Vizio TV.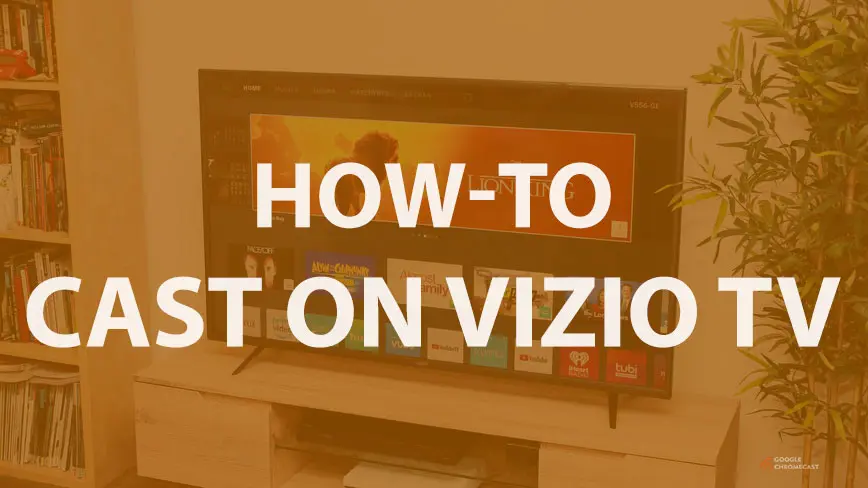 Vizio P-series TV or any other Vizio smart TV after 2016 are having Google Cast built-in. So you don't have to buy Google Chromecast or any other streaming device to cast/mirror your content or your device display on the TV. If you're getting any problem while casting your content on the Vizio TV follow the methods listed below step by step.
How to cast to Vizio TV using Smart Cast Mobile App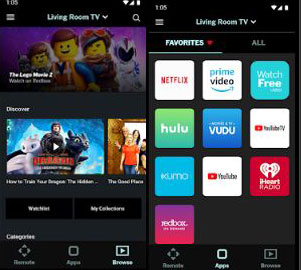 Make sure your TV and your phone or tablet are on the same WiFi network.
Download and install the Vizio SmartCast Mobile App from Google Play Store or if you're using Apple device, download it from Apple App Store.
Once the app is installed on your device open it, you can now sign in or skip to get started if this is not your first time logging in to the Vizio SmartCast Mobile app.
Now tap the menu on the top left side of your screen and select setup new device.
After that, you will see a Welcome screen with the Get started button, tap on the button.
Now Select the language with which you're comfortable. After that, If your device has Bluetooth support than you can pair it with your TV.
If your device doesn't support Bluetooth LE, then the app will let you connect via WiFi network.
After you join WiFi Network, the app will ask to enter the Name your Display and save it.
That's it, and you can now browse the app and play your favourite content that can cast it on your TV.
However, if you're using iPhone or iPad or Mac and don't want to install the Vizio SmartCast Mobile App.
Steps to Cast on Vizio TV from Apple devices using Apple AirPlay 2 & HomeKit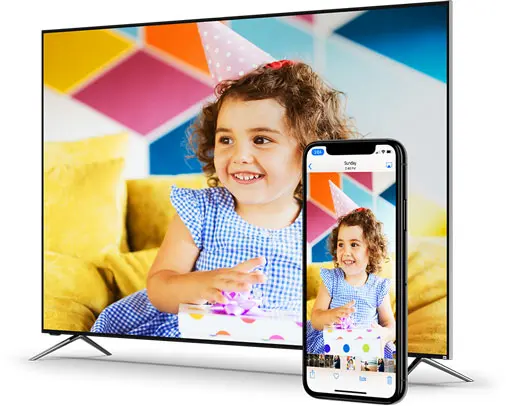 If your Vizio TV is compatible with Apple AirPlay 2 & HomeKit, then you can follow the steps below to cast your content on the TV.
On your Vizio TV open settings to find QR code for Apple HomeKit.
Open your iPhone, iPad, iPod touch, or Mac, now open the Home app and tap on the "+" icon, then tap add an accessory.
Scan the QR Code that is displayed on your Vizio TV. If asked, add an accessory to network tap on allow.
Now, wait for your TV to be added.
Once the TV is added in your app, Name it, and assign it to a room where it is located.
Tap done, Accessory is added successfully to your Apple HomeKit app.
Now, you can play what you want on your Vizio TV from iPhone, iPad, iPod touch, and mac.
Related: How to cast Netflix on Chromecast?
However, if you have an old Vizio TV, you can still cast the content from your phones, tablets, and Laptops by following the steps below.
How to cast to Vizio TV using Chromecast in HDMI port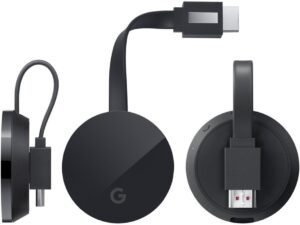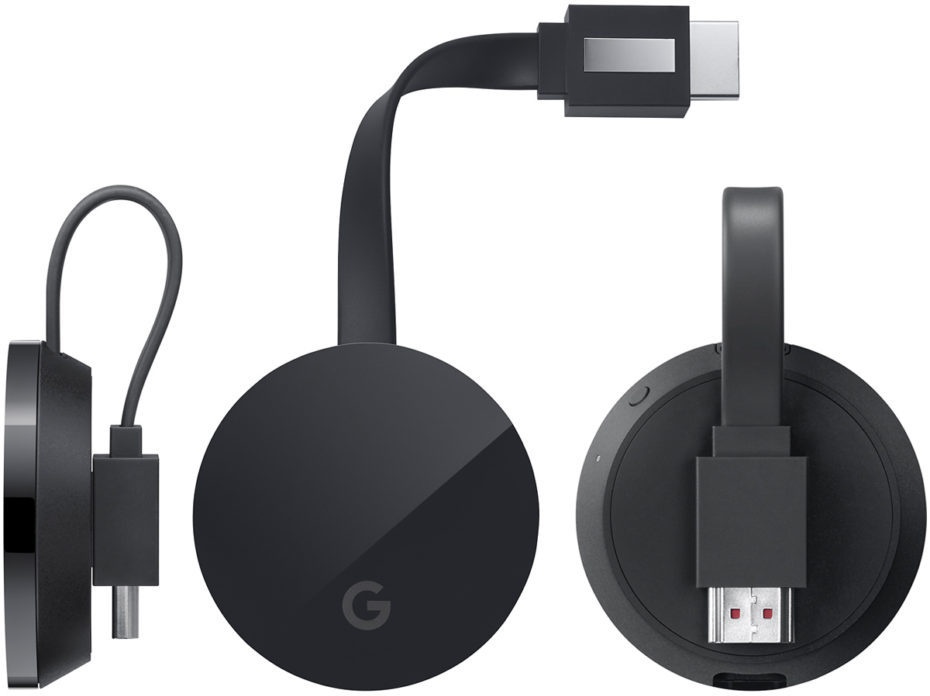 Connect the power adaptor to Google Chromecast and after that, you have to plug in the Chromecast into HDMI port of your TV. Now days, almost every TV is packed with HDMI port.
Now Download and install the latest Google Home App from the Play Store and iOS APP Store on your device.
Connect your Chromecast to your WiFi network. Make sure your device and TV is connected to the same WiFi network.
Select your TV source to HDMI from settings after this Run Google Home App on your respective device, and then it will automatically start to search for the Chromecast device nearby. When the Chromecast was found, then and click continue. Now you will see a code on your TV and Device if both the codes match then click on "That's my code" in Chromecast App.
After that, Google Chromecast is ready to cast. If you have any Chromecast compatible app, then you just have to tap on the cast button to view the content on TV.
Related: How to cast on LG TVs with and without using Chromecast [all methods]
Cast on Vizio TV from Laptop/PC (Works both on Windows and Mac)
Using Google Chromecast, you can also cast your content form the Laptops and desktops also. You just need to download and install Google Chrome on your system. After that, enter into the three-dot menu on the right side and select the cast option. If you need the detailed guide on how to cast from Laptop and Desktop to TV, then you can go through our guide on how to cast a computer screen on the TV.
We hope you're successful in casting your content to your Vizio TV. If you get any problem following the methods listed above, then do tell us via the comment section below, we will try to provide you a solution.