A cheap streaming dongle is often a fitting replacement for buying an expensive Smart TV. Even though you might miss YouTube TV, Roku is among the list of best-streaming dongles money could buy. Roku enabled TVs are also an excellent choice for those planning to buy a new TV. So today, we'll discuss some of the best Black Friday Roku deals that could help you save some bucks. You could get a Roku player for as low as $15, so you better stay put.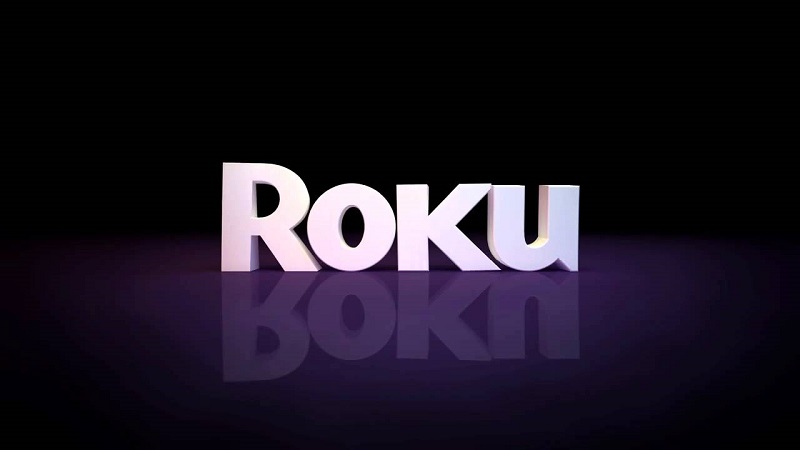 Black Friday is undoubtedly the best time to buy stuff in the US. It has been the busiest shopping day in the US since 2005. Roku started as the original Netflix streaming box, and over the years, the brand has evolved at a faster pace. Roku player is now available in a stick or box form factor. Popular TV brands have also made Roku their default Smart environment.
Black Friday Roku Deals
As expected, you can buy most Roku powered devices for great prices on Black Friday. However, we'll only be discussing the best ones so that you might be able to save some time and effort. 
Roku LE: Cheap but great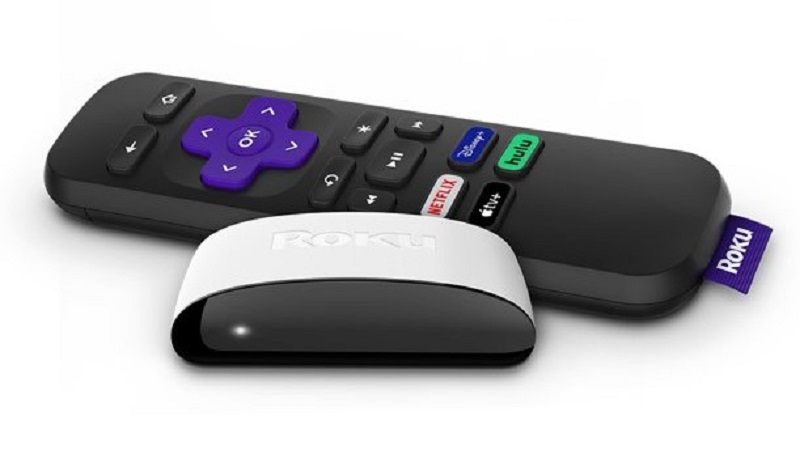 If you're on a tight budget, this might be the right choice. Roku LE is an entry-level streaming device that lets you stream videos at 1080p. Apart from that, this one doesn't feature anything exciting. But for many, the Roku LE might do the job. Even though the device is an entry-level streaming device, Roku has put dedicated buttons on the remote to access popular streaming services. You could grab the Roku LE from Walmart for just $15. Note that we're talking of a product that cost you around $30.
Roku Premiere: 4K Under $20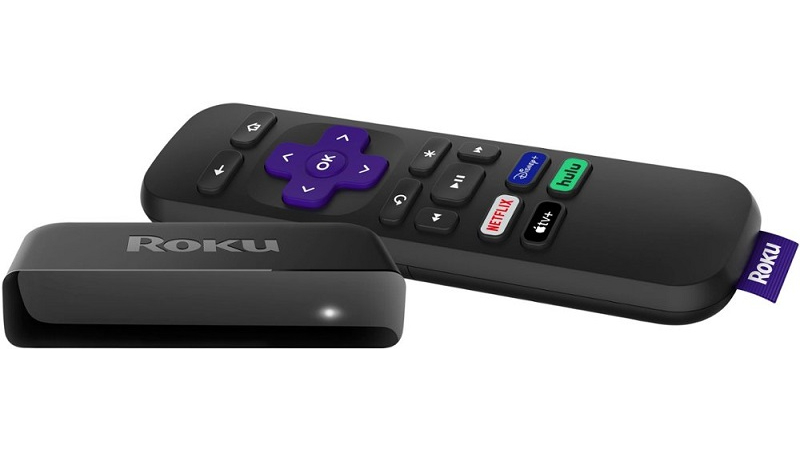 If you're looking for a cheap streaming device, this might do just fine. We highly recommend you this one over the Roku LE if you can spend that extra $5. For just $19.99, you could get yourself a 4K streaming player with HDR support that used to cost roughly $35. Another advantage of Roku Premiere over the Roku LE is that the player supports Apple AirPlay. You could easily cast content from your Apple device. You can grab the Roku Premiere from the official Roku store or Best Buy. 
Roku Streaming Stick 4K 2021: Best, but!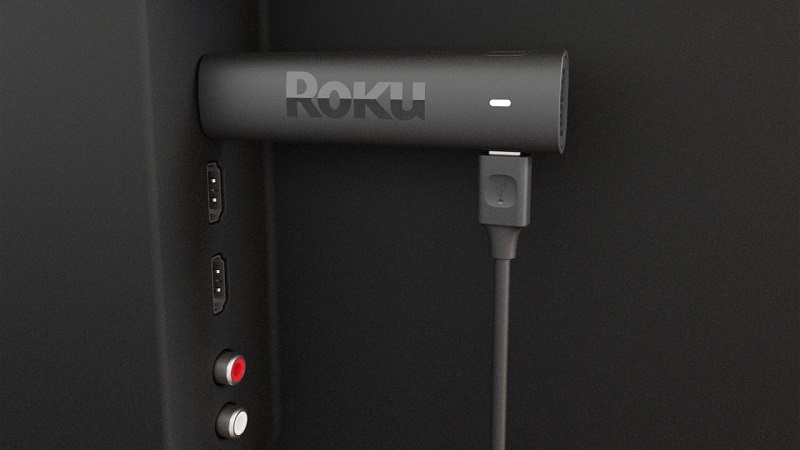 The Roku Streaming Stick 4K 2021 is the successor of their last-gen Stick+. Originally priced at around $50, you're getting 4K, HDR and Dolby Vision with the premium device from Roku. The device also comes with a remote that has a dedicated button to invoke a voice assistant. You could also use the remote to control your TV. Now you can grab the Roku Streaming Stick 4K 2021 for just $29.99 from either Amazon or Roku. 
Roku Streambar: It will still cost you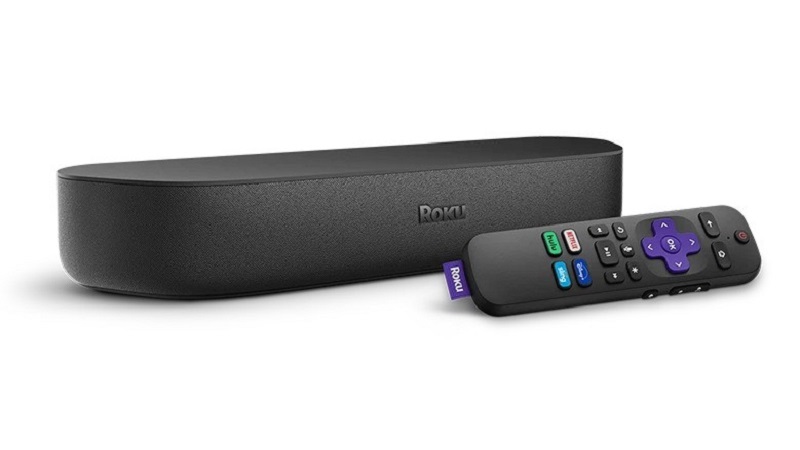 Roku Streambar is a device meant for those looking for a soundbar along with a streaming player. It combines audio and streaming hardware into a single unit, making it one of the best soundbars in its price range. You'll also get all the features of the Realme Streaming Stick 4K 2021. The soundbar used to cost around $130, but you could grab one for just $79.99 from Amazon or Roku. The Roku Streambar Pro is also on offer for $169.94 on Amazon, but we wouldn't recommend you get one as there are soundbars that sound far better than that.
That should wrap the list of streaming players from Roku that are worth checking out. Before we wrap things up, let's have a look at the best TV you could buy on Black Friday. It's a Roku enabled TV, so we believe there is no problem with putting it on this list. 
TCL 65-inch 6-series Roku TV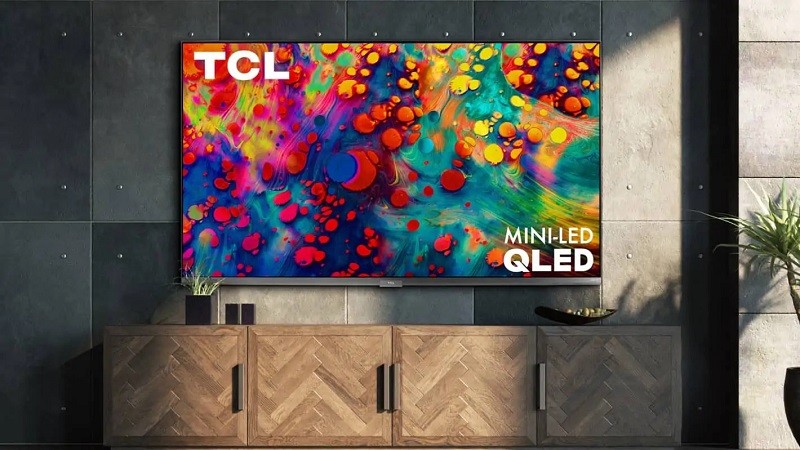 At first, $799 for a 65-inch TV might not feel that amazing, but the TCL 6-series are QLED TVs that offer a superior viewing experience. Yeah, you heard that right you could get a TV that usually costs around $1,500. The TCL 6-series with 4K comes bundled with all the latest video and audio standards. To top it off, TCL has partnered with Roku to offer the best Smart TV experience. Be sure to check it out from Amazon if you're planning to buy a new TV. 
That should wrap things up for now. We hope we've covered all the offers that might be relevant to you. We'll constantly be updating this list, so be sure to check it for updates. Do let us know in the comments if we've missed anything important.