Google Docs is an excellent tool for office productivity. The service runs online and is often free of bugs and glitches. But users have been reporting problems while trying to add a superscript or a subscript to their docs. Curiously the issue is more aggressive for users who prefer keyboard shortcuts to get things done. So in this guide, we'll show you how to fix the superscript not working issue in Google Docs.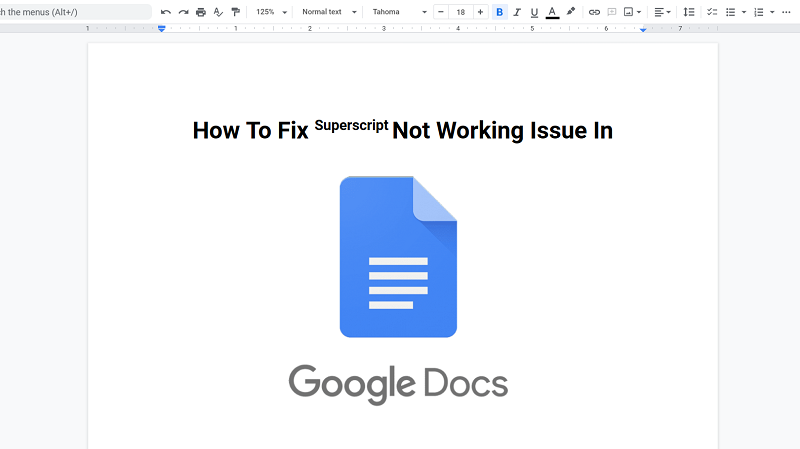 Since the service works within a browser, it might be challenging to give specific guidelines on how to get it fixed. As always, we'll start with the safest and go up to reinstalling the browser. Before we proceed, make sure you have a fast and stable internet connection.
Steps to Fix superscript not working issue in Google Docs
Check the keyboard for dead keys
As you probably would've guessed, there could be multiple things at play here. If you're having an issue with the keyboard shortcut (which should apply to everyone reading this guide), the first thing you could try is to check if the keyboard is functional. The shortcut for adding a superscript in Google Docs is "Ctrl + .". So make sure these two keys are working. If not, try replacing your keyboard. Still, this might be the rarest of the rare, as the issue is more widespread for users. 
On to the browser
Browsers might have a hard time handling complex services like Google Docs. Nowadays, most web services demand more system resources than full-fledged desktop/mobile applications. So there is a higher probability for things to go wrong. There are a couple of different things we could try to debug the browser. It might be impractical for us to discuss these fixes for every browser in the market, so we'll pick Chrome as a reference. You can improvise on these methods to get things the way on Edge or Mozilla or anything else you're using. 
Fix Superscript on Google Docs: Update the browser
Every update for each software brings in some bug fixes or improvements, and a browser is no exception. Also, webpages have the tendency to work well in an updated browser. So make sure your browser is up to date. To update Chrome go to Menu > Help > About Google Chrome. This is where that fast internet we mentioned as a requirement will come in handy. Let the browser update to the latest version, and once the update is complete, check if the problem persists. Alternatively, you can download the latest version of Google Chrome.
Disable AdBlock and other similar extensions
AdBlock is good at doing what it claims. But not by any "preplanned" coincidence things could go wrong if you install them on Google Chrome. To be frank, Chrome is not the best place for ad blockers. We highly recommend that you disable all the extensions you installed on your browser. To do that, go to Menu > More tools > Extensions. Restart the browser and see if the problem persists. 
Clear Cache and Cookies
These annoying leftover bits of data could put your browser in limbo. They might also affect the overall performance of the browser. To clear them, go to Menu > More tools > Clear browsing data. Alternatively, you could press Ctrl + Shift + Del on your keyboard to get there quickly.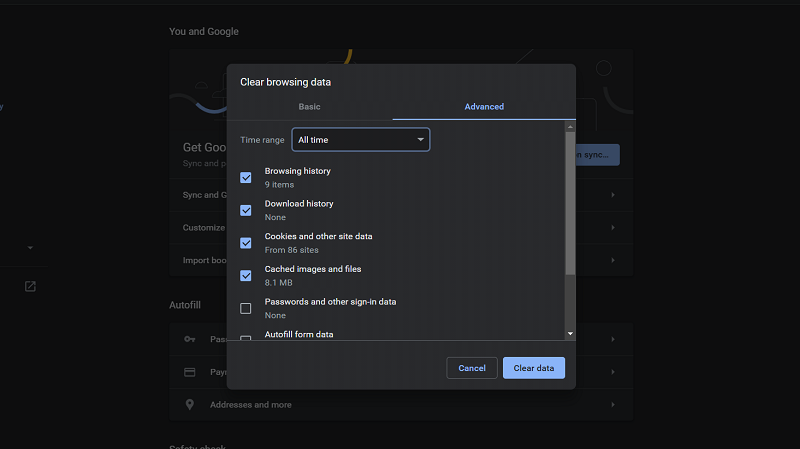 In the window that pops up, click on Advanced, and make sure to select All time. Choose whatever you think is not needed and click on Clear data. Restart the browser to see if the superscript shortcut is working on Google Docs.
Restore the browser to its factory state
If all the above fails, our last hope is to reset the browser to its factory settings. To do that go to Menu > Settings > Advanced > Reset and clean up. Click on Restore settings to their original defaults and confirm your action in the next pop-up. Before you do any of this, make sure you've backed up your browsing history if you need them in the future. 
That should fix it, or we could assume the bug might be a server-side one. The methods are the same for every browse,r but the steps might vary for each. So do let us know in the comments how well it worked out for you. Be sure to check our guides on Chromecasts and Chromebooks.