Google Docs is in no doubt the most used alternative for the infamous Microsoft Word. It does a great job at no cost, and while this helps them expand their userbase, the tool has its own limitation. One such limitation was the difficulty (or inability) to wrap an image in front or behind a piece of text. This was a feature with high demand among the Docs community. And now, Google adds the ability to create/import documents with images above/behind text.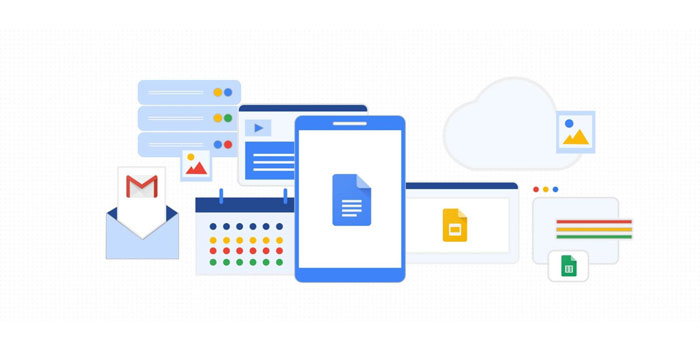 As said earlier, the feature was something that the Google Workspace community was looking forward to seeing implemented. However, the implementation was not so simple, considering the Word documents created this way are messy to handle. And these weird bugs and artifacts really stand out while importing or exporting the Word document.
The Update
As per Google, the users can now position an image in front of or behind the text. Google also said that they've done what is needed to preserve the document's format during an import/export operation. And this is valid while exporting/importing to other platforms like Microsoft Word. A hopeful claim only time can prove.
How to Create/Import Documents with Images Above/Behind Text
Google, in its example, clearly demonstrates how easy it is to wrap images above/behind text. Simply follow these steps.
Import an image into the file you're working on.

Select the image, and you could now see the 

Image Options

 sidebar to the right side of the browser. 

Under

Text Wrapping

, select a style as per your requirement. The first three options were there initially, and it is the newly added ones we're interested in.

Select 

Behind text

 to wrap the image behind the text. This feature is used by many.

You could also select 

In front of the text

 to wrap the image in front of the text. This is another helpful feature as it retains the position of the words while moving the image within the document.

Rollout pace & Availability
Google has started rolling out the update from 24th May 2021, but it could take more than 14 days to reach the vast majority of users out there. As for availability, the feature will reach customers of G Suite Basic, Business, Education, and all Enterprise slabs. To put it simply, anyone with a Google account will have access to the feature.
Even though this was delayed, Google Docs is an expectational piece of software from Google. And Google's dedication to making it the best keeps it stay strong in the competition. Google I/O 2021 gave us an indication of how crucial Workspace is for them. And we believe they could deliver more.