Google starts rolling out enhanced voice typing powered by Google Assistant in its Gboard. It improves the keyboard dictation feature of Gboard to provide you a more advanced way to communicate with your voice more accurately. The Google assistant powered enhanced voice typing feature is currently available on Pixel phones. Other users will get this feature in near future.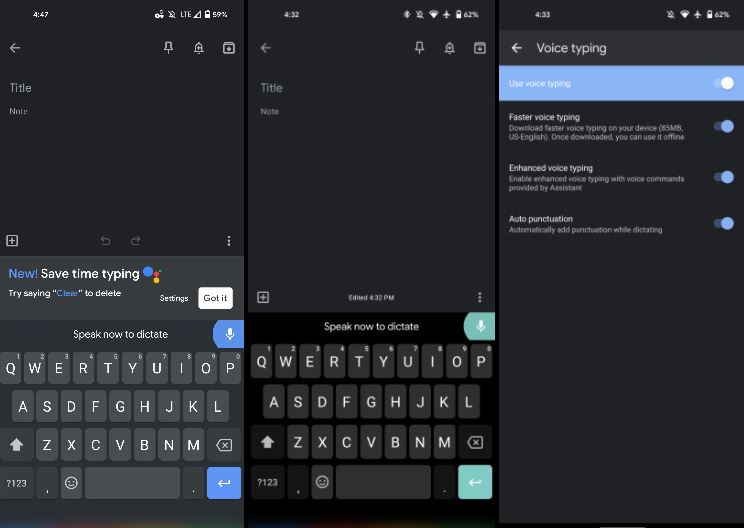 Pixel 5, Pixel 4, 4XL, and Pixel 4a users will see a banner on which "Save time typing" written. You can tap on the microphone to dictate the message or any text. To delete a word or character you can just say "clear" instead of manually tapping on the backspace key. After typing the message you can also send it by saying "send".
To use Google Assistant-powered voice typing you have to go through the settings of the app and enable faster voice typing, enhanced voice typing, and auto punctuation. The new feature is currently rolling out on few Pixel Phones that include Pixel 5, Pixel 4, 4XL, and Pixel 4a with the latest Gboard beta v10.0+
Gboard Brief History
Google released the Gboard first on iOS in May 2016 and later on Google released it on Android in December 2016. It includes many useful features like Google search in the keyboard, Floating keyboard, GIF, and emoji support. Moreover, Gboard also has as Google translate features in itself, one-handed mode on Android, etc.