As Black Friday is here so did the deals. In the US Sling TV gives a tempting deal that offers $10 OFF on its subscription, along with that you will get Amazon Fire TV Stick Lite free of cost. Fire TV Stick Lite is usually sold at $29.99 on Amazon. The freebies also include DVR Plus, Lifestyle Extra, Showtime Epix, STARZ for a month, etc.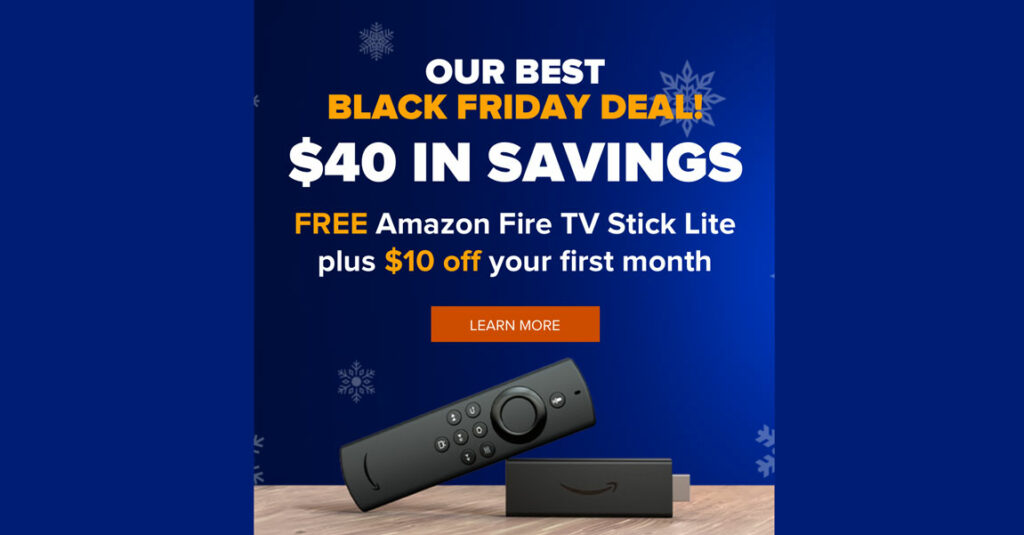 You can choose from three plans that are Sling Orange, Which includes 31 channels that is good for NCAA Football fans, and family. The Orange plan has 50 hours of DVR storage. The content can be streamed on only one device.
The second plan is Sling Blue, which is good for football fans and news. It includes 41 channels and has 50 hours of DVR storage. The Blue plan gives access to the content on 3 devices. Talking about the price, both Sling Orange and Blue plans are available for just $30 along with free Amazon Fire TV Stick
The Deal is only available till 27th November 2022. So if you're interested don't waste time and buy the Sling TV subscription for $10 less and a free Fire Stick Lite.
However, If you're looking for some more deals. Google has recently given $10 discounts on Chromecast with Google TV HD variant and 4K variant. Moreover, Google also gives huge discounts of up to $150 on its flagship smartphones Pixel 7 and Pixel 7 Pro.