As iOS 16 is rolling out today with many new feature. One of the main change is now iPhone users can customize there Lock Screen with more information. Apple had made Lock Screen of iPhones look more appealing. To make it more informative and useful Google announces new Lock Screen Widgets for many Google apps.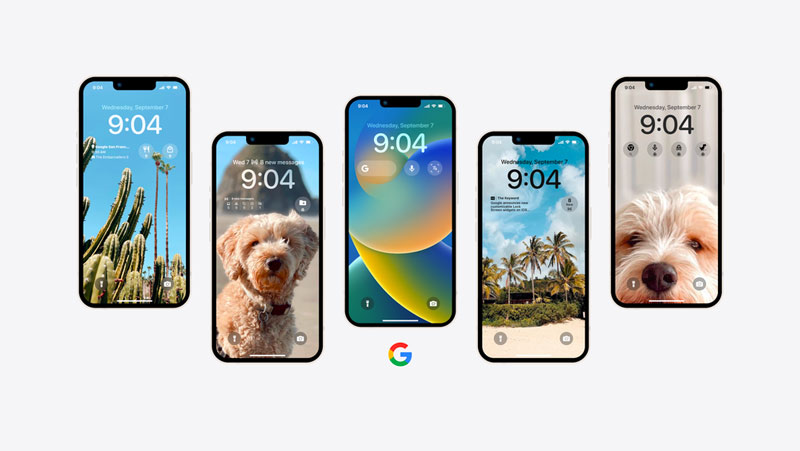 New Google Lock Screen Widgets for iOS 16
Google Chrome

With the new Chrome Widget  on iOS 16 you can quickly start the search in Chrome, Voice search, incognito mode, and moreover you can load dino game on your chrome browser with use one tap on your iPhone's Lock screen.
Google search
Google search widget for iOS 16 let you search right from the lock screen of your iPhone. Moreover, you can also perform a voice search, can translate and even open google lens app from your iPhone Lock screen.
Gmail
Gmail Lock Screen widget for iOS 16 lets you get the number of new emails in your inbox. Moreover, you can customise it to see which inbox category contains the new emails.
Google Maps
The new Google Maps widget for iOS 16 will provide you the estimated travel time and real time traffic updates for the frequently visited places, For example Home or Work Place right from the Lock Screen of your iPhone. If you're ready to go out just tap on that and the app will be opened and navigation will start. New widget also lets you find restaurants, shops, and hotels with just one tap on your iPhone's lock screen.
Google News

New Google News widget for iOS 16 will provide you the real-time headlines. If you wanna read it, you just have to tap on it and the Google News app will be opened with that news article.
Google in its blog post says that the new widgets for iOS 16 will be available in coming Week. Stay tuned for more news and updates.