Let us know how to turn on the Google Pixel phone's car crash detection feature. As the name suggests, the Pixel device will sense it when your car encounters an impact due to any unfortunate accident. Google has sneaked in this feature within the Pixel devices since 2019.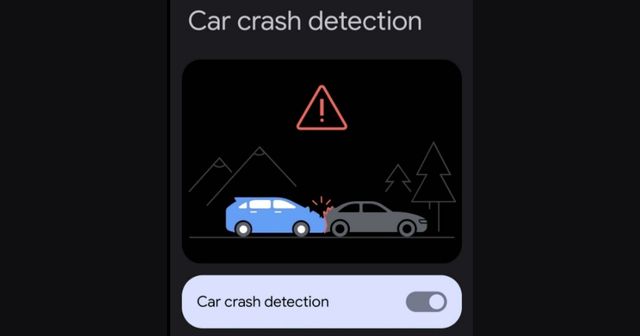 Within the Safety app of the Pixel devices, you can access the car crash detection feature. It is dependent on the sensors within the phone to sense the impact caused due to a crash. I have explained the crash-sensing process on Pixel devices. Let's check it out.
Understanding the Working of Car Crash Detection feature 
In case of an unfortunate crash, the detection feature will use location date, motion sensors, and the mic of the device to understand the gravity of the accident. A loud alarm and vibration will follow. Without any delay, the device will send an SOS to 911 emergency services.
Location details of the crash will be informed. Although it is present since 2019, Google has never aggrandized the car crash detection feature. Interestingly, the latest 2022 Apple event saw the new Apple iPhones and Apple Watch packing the same feature. It seems Apple got the inspiration from Google.
Enable Car Crash Detection on Pixel Device
While it is a useful feature, you must first enable car crash detection on your Pixel devices. Here are the steps to do it.
Open the Safety app.
Tap on the Settings options,
Now, tap on the switch beside Car Crash Detection. You might need to enable a few permissions, but it's rather simple on the whole.
When you are asked for granting a few permissions, allow them. Now, you are ready to get emergency services at the time of your need.
Drawbacks
The major drawback of this feature is not all crashes can be detected. Only incidents involving high-impact collisions may be detected by the phone. That too when the signal is strong enough and provided you were not at a phone call. It is kind of ridiculous but that's how it works.
In this case, Apple is two steps ahead and has integrated crash detection in its smartwatches as well. In case, the phone doesn't sense it, the watch would do and call the SOS. Smart move right.? We can hope that Google will improve the car crash detection feature with better features and efficiency in the future.