Google chrome has added the ability to scan Bar-codes in its iOS App version 56.0.2924.79. You can now scan QR code or barcode on your iPhones and iPads by using 3D touch. Before this you have to use some other QR Scanner App on your phone. But Now you just have to install Google Chrome with which you can do web surfing and you can also scan Barcodes.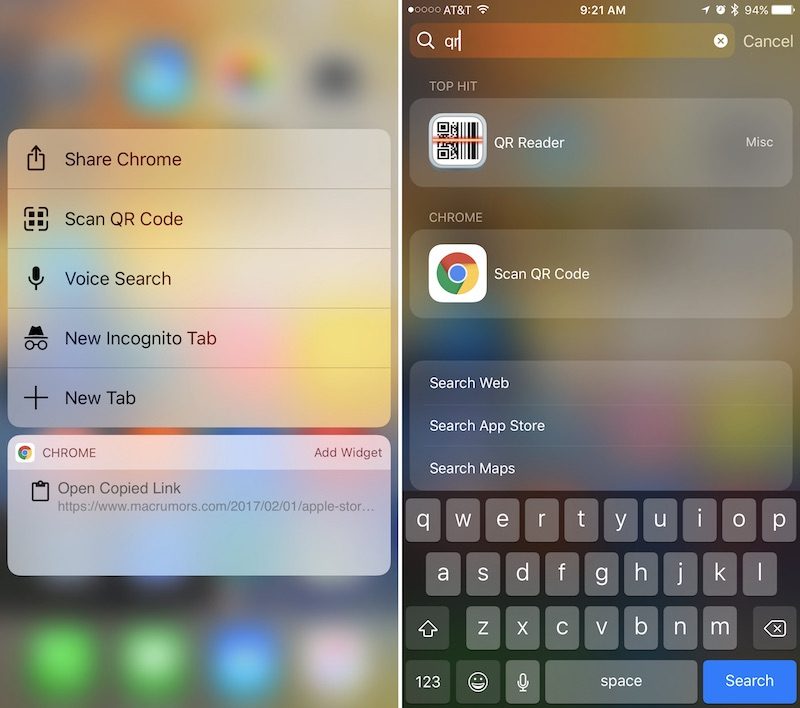 To scan a QR Code via Google Chrome on iOS. You just have to enter "QR" in iOS's Spotlight. The option will appear to open Chrome and scan a QR code. Moreover, You can use 3D Touch feature on Google Chrome icon and then you will see a option to activate the app's built-in QR code scanner.
It Worth telling you here that Apple QR code scanning capability in its wallet app. But it only scans the passes and coupons. It doesn't work for any other QR codes, though. Usually we have used QR code scanner on our phones only for some occasions. So its not good to have a separate app for a task which we do 2-3 times in a month or so. Google Chrome QR Scanner will be very useful for people.