Continuing with its redesigning spree Google has now dropped the Material you design for Google Drive. The cloud storage app for tablets gets the widgets. Interestingly, the new app version number for both smartphones and the tablets is same. So far the new material design for Google Drive is only visible on tablets. Recently, Google also announces Lock Screen Widgets for iOS 16.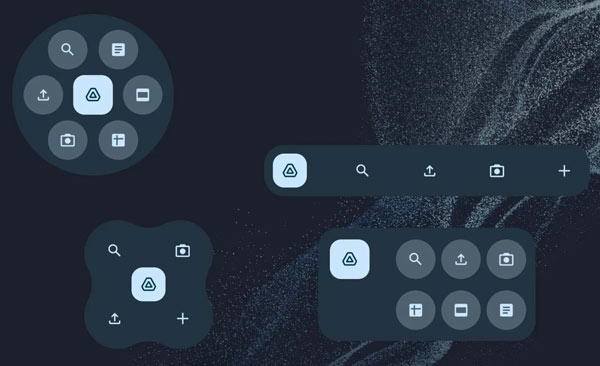 On Android smartphones, only two widgets are available as of now. One is x-shaped with quick access icons for adding new documents, file uploading, search files, and camera upload. The second widget contains the list of documents you recently accessed.
Google Drive app with version 2.22.357.1 brings along a circular widget. Six circular buttons designating the various functions of Google Drive surround the app icon. All these icons are collectively present inside a spherical boundary. It pretty much resembles that of a 6-chambered revolver. Mostly, the quick access icons represent the upload from the camera, folder upload, and launch spreadsheet actions.
Update Google Drive
To step up to the latest version of Google Drive on your tab and phone, visit the Play Store app. Tap on the avatar of your google account. Then tap Manage Apps & Device. Under that Tap on Updates Available. If Google Drive is present among the apps waiting for installing a new update, go ahead and tap on Update. It should take a few seconds to install.