If you were following us, you'd probably remember the day Google silently added a virtual remote to the Google TV app. In September this year, the Google TV app got a virtual remote. It enabled the users to control their Google TV/Android TV with their smartphones. However, Google Home users had to wait another 6 weeks to get the feature. The virtual remote was a relief for the users. Especially for those who had the condition of forgetting the remote controller of their Google TV/Android TV. With the latest Google Home v2.47.10 update, Google has added a D-pad control to their virtual remote.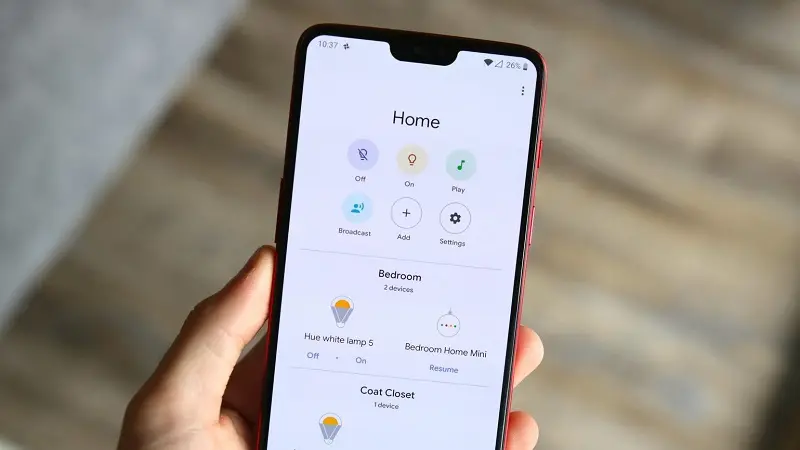 The virtual remote in the Google Home app lacked many buttons and actions from the original remote. The virtual remote on the Google TV app came with a D-pad controller. But it was nowhere to be found on the Google Home version of the remote. With the v2.47.10 update, the Google Home app is now a fitting replacement for your remote. 
Google Home finally gets D-pad control for the virtual remote
Even though Google TV is a well-built app, most users prefer the Google Home app as it's a complete package. Adding a virtual remote to the Home app made more sense than the Google TV app. Why would someone need an app that can already be embedded into another? 
When it was launched, the virtual remote in the Google Home app came with swipe controls instead of the expected D-pad controls. Even with this update, Google hasn't removed the swipe gesture pad, which for some weird reason remains the default controller. You can now switch to the D-pad controller by clicking on the menu icon at the top-right corner. But before that, you might want to make sure the app is up to date. 
It is always a good thing to have a virtual remote on smartphones. Especially if the actual remote has the habit of playing hide & seek with us. Embedding it in an app is great because we don't have to keep different controllers for different tasks.