Google has launched its new feature called Results about You. This is aimed at safeguarding user privacy. People can use it to request Google to remove any personal details from the Google search. This feature will also omit any possible explicit content that is related to someone in the search result upon the concerned person's request.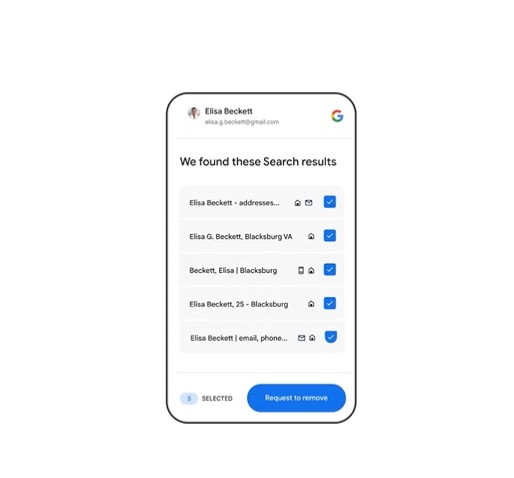 On the occasion of the Search on 2022 Event, Google revealed the Results about You feature. Through an official tweet, Google confirmed that it has rolled out the Results About You feature for users in the United States starting the 28th of September. It is considering expanding this feature to the rest of the world. The new feature will be available on both smartphone and web platforms.
Google also states that early next year it will offer a privacy tool that allows users to opt for an alert. When a search result appears with personal information, users can quickly request its removal from Google Search.
Then personally identifiable information includes email address, home address, phone number, and non-consensual explicit imagery in form of photos or videos.
How to Use the "Results About You" Tool?
Tap or click on the three dots icon beside any search result. Click the About this result and tap or click on Remove result. There is another way to do this. Request Google through its form-based system to remove any search results that disclose your private information.
The form submission is the old-school method for requesting search result removal. Google advises using this feature until the Results About you feature rolls out globally. It is a significant move from Google to manage the privacy of its users and make the internet safer.