Google Meet's useful tool for auto transcription will be now available to the enterprise, business, and Workspace for Education users. Officially, the rollout will begin widely from the 24th of October. Having transcripts is hugely beneficial for students and teachers alike. One can refer to the lessons at any point in time. Students do not have to take notes separately.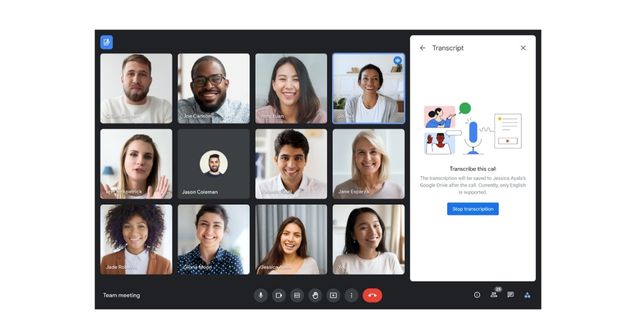 Even teachers can update the transcript to add or remove content from the lesson. Those who may miss out on the lectures can use the transcripts as notes. Auto-transcription was originally rolled out in the June of 2022. Transcriptions will be enabled by default. It can be disabled at the group level, domain, or even by the organization.
At Google Cloud Next 2022, it was officially announced that with transcription active for a Meet session, all the members will get a message. It will notify them that anything they speak at the meeting will be transcribed.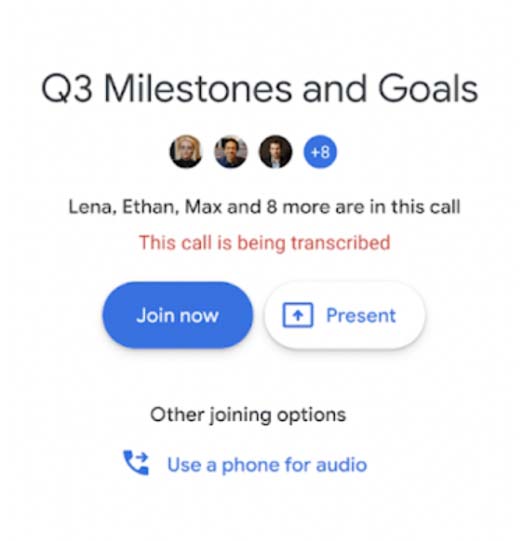 The transcripts of a meeting will integrate with the Calendar invite. This will support up to 200 potential members that will attend the meeting. If a meeting will have more than 200 members, then they have to request transcription from the host of the meeting. The transcriptions feature is present under the meeting management settings. Usually, the host of the meeting manages this.
Starting from the date of rollout the new feature may take around a fortnight to appear on the's settings of the application. Users with personal accounts cannot access the auto-transcription feature on Google Meet.