Google Search for Desktop is receiving new improvements lately. The search giant keeps improving its products and services to bring new features and address the usual bugs. Similarly, Google Weather was revamped for Android in 2019 and now it is being done for the Desktop.
Changes in New Google Weather Card
Google Search for Desktop will now get a minimalistic Weather card on the top-left of the Google Search screen. It also shows precipitation, humidity and wind information. Whereas, the right corner brings the location, time and condition data.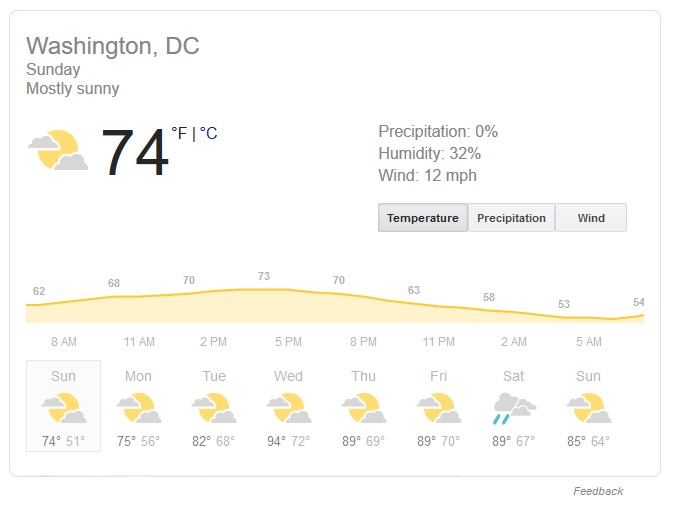 The company has reduced the font size of the "Google Weather" text as the temperature, precipitation, and wind charts tabs have been lifted. The grey buttons present in the old UI are replaced. A subtle change has been made to the timeline showing a seven-day weather forecast. The faint grey outline has been removed.
Google is planning on redesigning Search for music queries, pandemic queries, et cetera. However, this new Google Search with weather card is finally rolling out to the users.
In addition, Google is bringing much-awaited features to Google Search for Desktop. The company recently rolled out Dark Mode on the desktop which follows system theme settings. We expect similar changes to Search for Desktop in the coming few months.