Google showcased a bunch of new features and updates coming to their various platforms at the MWC event. Pertaining to these announcements, Google revealed that their Fast Pair technology is coming to Chromebooks via a future update of ChromeOS. Despite the announcement, the company listed the feature as coming soon, without providing a time frame.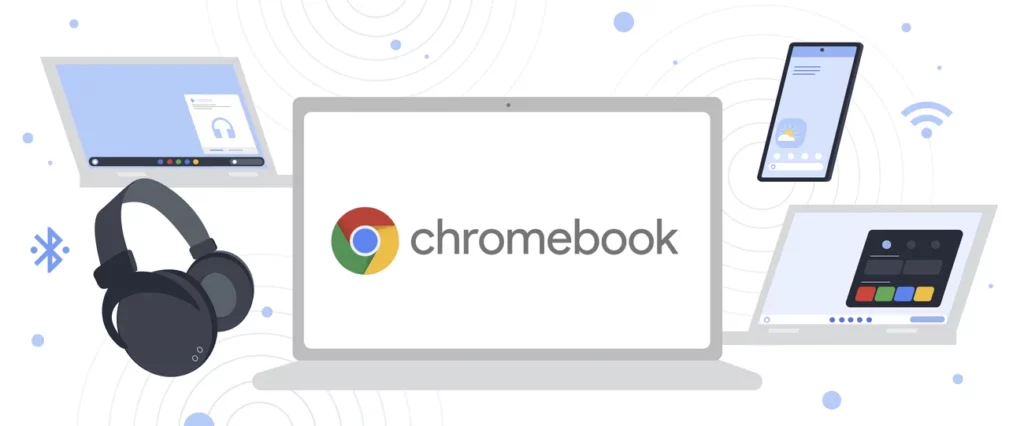 Google Fast Pair is a Bluetooth pairing technology that was first introduced for Android devices in 2017. When a Fast Pair-compatible pair of headphones or buds are in range, you'll get a prompt to connect, all with a single click — much as it's just one tap on Android. The technology uses Bluetooth Low Energy (BLE) to simplify the process of pairing and connecting Bluetooth devices.
Fast Pair for Google Chromebooks
Google has created a solution to connect Bluetooth devices even faster and easier to your Chromebooks. The technology, which is evidently used on Android smartphones and mainly apropos with smart wireless earphones and headphones, should soon be available on Chromebooks.
Fast Pair for Chromebooks has been in the works since 2021, even so, the company teased it back in 2018. The development works have been underway since 2021 and the company officially announced the feature at CES 2022 in January 2022. However, even after the announcements and various teasers, the feature has yet to be viable.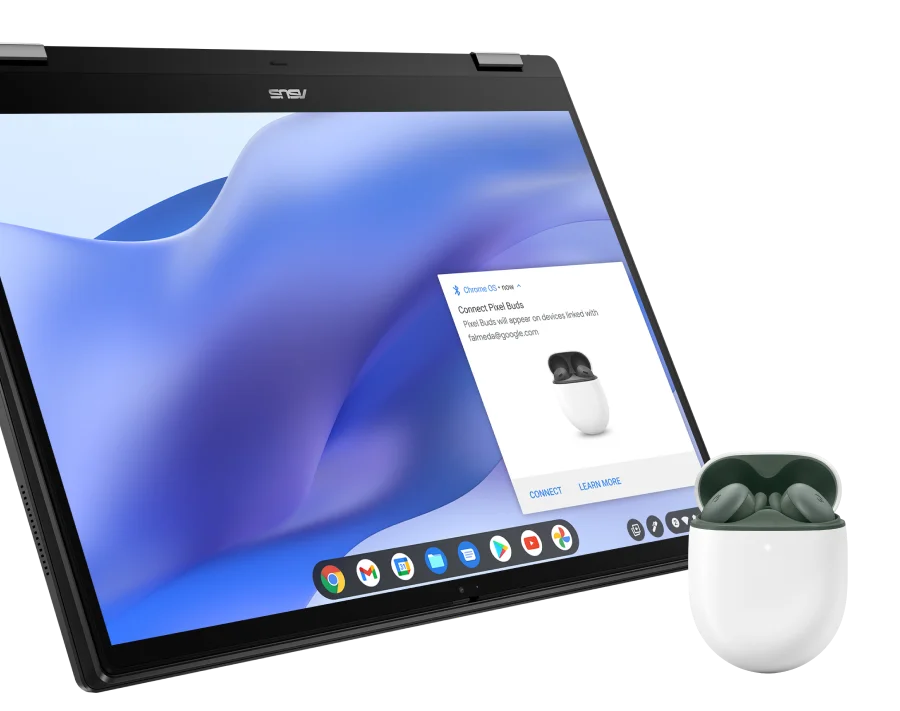 Google audibly illustrates how the feature will actually function, where a connection prompt appears on the bottom right and then fast pairing. The company also stated that for all the previously set-up headphones with your Android phone, your Chromebook will automatically connect to them as well. There is also a support page with updated details about the Fast Pair technology, indicating that you will need to enable the feature manually, for now.
In conclusion, if you're a Chromebook user, keep an eye out for the arrival of Google Fast Pair, as it will make it easier to connect and use Bluetooth devices with Chromebooks, subsequently providing a more seamless user experience.