Android 13 QPR2 Beta brings the Google TV Android Homescreen widget. Google starts testing the Google TV widget with Version 4.38.7.4 in December 2022. Although in December 2022, Google has rolled out Material you redesign in a stable Google TV App.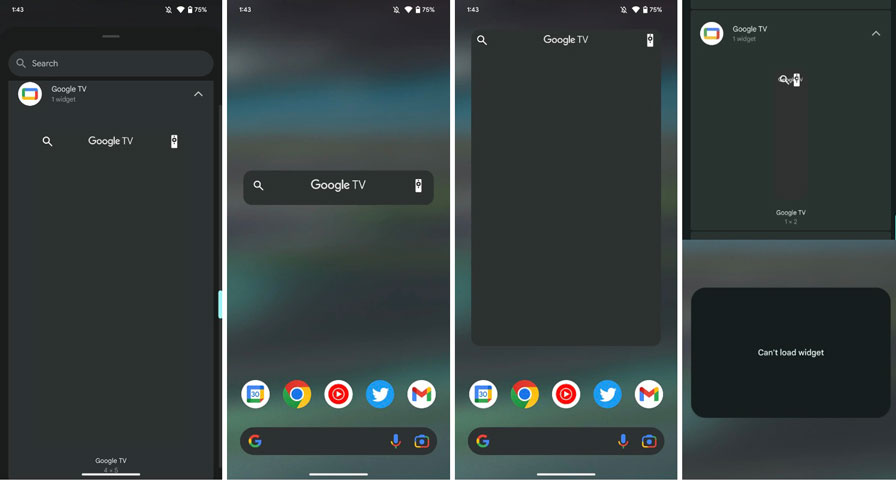 Back to the Google TV Android home screen widget, its default size is 4×5 and you can't make it smaller for now. In the future, Google might give more options to resize the Google TV widget.
Currently, the Google TV Android Homescreen Widget consists of a search button that opens the keyboard and on the right side there is a remote shortcut. Tapping on the center of the widget will open a home tab of the Google TV App.
If you give the Google TV home screen widget a larger space then, the widget is given you recommendations of various content available on Google TV and other streaming services that include Netflix, Hulu, and more.
Hope we will see the Google TV Android Homescreen Widget soon in stable apps. Currently, it's been tested in Android 13 QPR2 Beta. Moreover, there are reports that Google is developing a newer variant of Chromecast with updated specs as there are some issues with less storage in Chromecast with Google TV 4k.
Source – 9to5Google