Google's ChromeOS is a useful and lightweight Operating System, and Chromebooks with access to Google Services make things even better. With the compatibility of Android App and Linux Apps, the users have got plenty of options. However, the issue exists when the user wants to run Windows Applications on Chromebooks. There are some ways to run these as there's official support for Linux to run Windows Apps. But, it needs a way around and some technical knowledge. to eliminate the issue, here comes the Cameyo Virtual App Delivery service.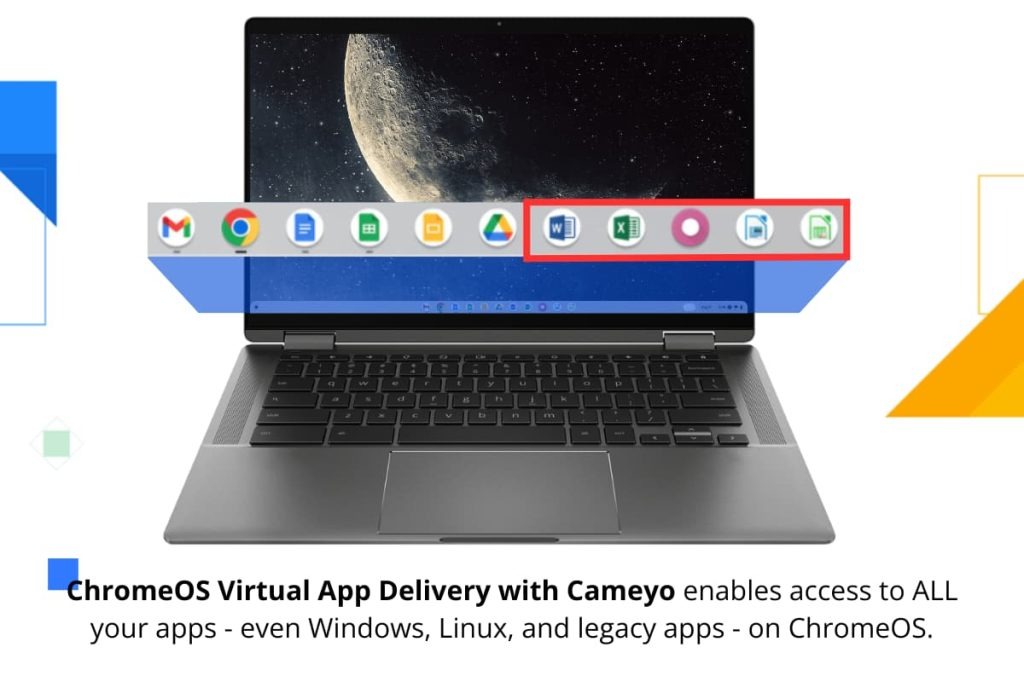 Must See: ChromeOS 115 Features brochure: Android App Streaming and other useful options
What is Cameyo's Virtual App Delivery
Due to the OS restrictions, it is impossible to run programs from any other Operating system. But thanks to Virtual App Delivery which allows the users to enjoy Windows apps on ChromeBook without installation or technical knowledge. It eliminates the infrastructure and licensing complexity
Cameyo Virtual App Delivery is a kind of streaming service with the ability to run programs without worrying about the backend. It runs programs virtually via the integration with ChromeOS Clipboard Connect for cross-syncing local copy-and-paste content. It even allows users to access local files and folders from the virtual instance.
The virtual instance can run on the cloud or on-premises data centers. The system is purely segregated from other network resources. Such a setup eliminates the issues like data theft or other security problems.
Availability
The Cameyos ChromeOS Virtual App Delivery is available as an enterprise offering. However, for public consumers, there's no way out yet, the users have to install compatibility layers such as Wine 7.0 to run Windows Apps in a Chromebook.