Google is rolling out ChromeOS 115 bundled with several new and useful features. It is a bigger update than the last couple of monthly updates. The update incorporates the Android App Streaming's stable version which was shown at Google I/O 2023. Let's dive deeper into the ChromeOS 115 features and see what it bundles below: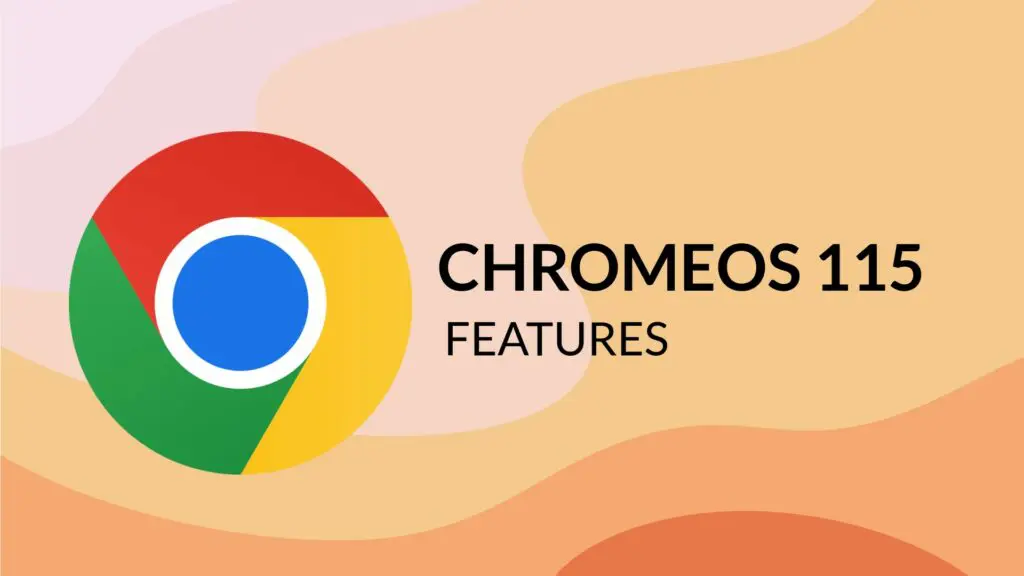 Must See: Google rolls out ChromeOS 109 with battery-saving improvements and more
ChromeOS 115 Features and Changes
ChromeOS 115 bundles several luxuries for the users, it brings some long-awaited features.
Android App Streaming
If you own a Pixel smartphone or Xiaomi 12T, 12T Pro, 13, or 13 Pro, then the users can enjoy phone streaming or casting to your ChromeOS device using the Android App Streaming. It works with Android 13 and newer versions via Cross-Device Services, and allows you to stream apps to your Chromebook. Google says it allows you to "complete quick tasks like replying to a conversation, checking on the status of a rideshare or delivery, and editing your shopping list."
The Apps can be launched via the Phone Hub Chromebook once you install ChromeOS 115. The apps will also open once you tap messaging notification from the Chromebook window.
Must See: How to setup "Phone Hub" on your Chromebook
Better Windows Snapping
ChromeOS 115 brings a feature to use the Chromebook more efficiently by improving Windows management. Now, once you hover the mouse over minimize/maximize button, a layout for different windows alignment options like Split (half), Partial, Full, and Float pop out.
Among these options the Float option is new and it pop-out the windows like Picture-in-Picture mode for video. So, these options will surely enhance productivity among the users.
Ability to Sign PDFs
Among other features, ChromeOS 115 brings a signature tool. It allows the users to add signatures using a touchscreen or trackpad. The user can also save the signature for use in the future. The user can place it on any document and resize the signature. This further enhances the usability of Chromecast.
Improved Keyboard Shortcuts App
Finally, the Keybaord Shortcuts App has received a new facelift. It improves accessibility with the new navigation and taxonomy. There's also improved search that enhances the visibility of certain features.
Apart from this, Google also improved the ChromeOS integration with Android OS in the latest update.
These are some of the features that debuted with ChromeOS 115. We hope the interested users have updated the Operating System. The update may take some time to reach each unit, so it may land in a few days or weeks.