Brave is a relatively new entry to the realm of browsers. If you've used both of them, you'd already know the similarities in the overall user experience between them. But the developers behind Brave has been smart enough to trade some features for performance. Among the list of features missing, an important one will be Cast. So in this guide, we'll show you how to Cast Brave browser to Chromecast.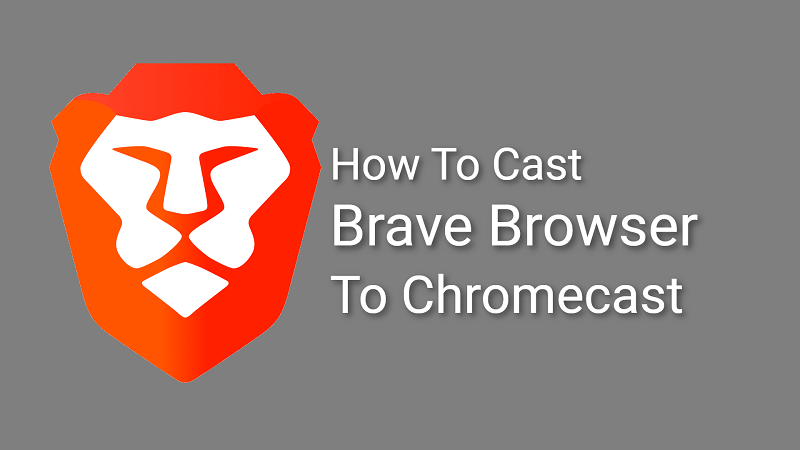 The brave browser comes equipped with almost all the tools found in Chrome. But most of these features will be disabled by default, either a performance or security concern. The Cast is one such feature that is disabled by default. So let's see how to enable it and Cast the browser to the big screen. But before we proceed, make sure you meet the following.
Pre-requisites
Make sure you're running on the latest version of Brave browser to avoid possible incompatibilities. 

The Chromecast must be connected to the same network to which the host device is connected.
Cast Brave Browser to Chromecast
Casting Brave browser is similar to casting Google Chrome. The only difference is we have to enable the extension that does the job. Follow the given steps to enable Media Router in Brave that lets a user Cast to a different device.
Open Brave browser on your PC/Laptop.

Click on the Hamburger icon at the top-right corner of the browser.
Click on Settings and look for Extensions in the newly opened window.
Look for Media Router and enable it. Brave will now ask you to relaunch the browser. 
Click on Relaunch and give it some time to restart the app.
Now we can Cast Brave to a Chromecast the same way we do in Chrome. 
Visit the webpage you wish to Cast and click on the Hamburger icon we mentioned earlier. 
The Cast option will now be available under the Print option.

Click on it and give it some time to scan for available devices.

Click on the name of the Chromecast once it appears.
You could also change the source to Cast Tab, Cast File or Cast Desktop as per your requirements.
As said earlier, casting Brave follows similar steps for Chrome. When it comes to casting Brave from mobile devices, there are no direct means to Cast from within the app. We have to rely on the native Cast feature of Android or a third-party app in iOS to get the job done. We also believe you might just be here for the desktop version of Brave. But in case if you need it, you could check out one of our dedicated guides. Simply replace Crunchyroll with Brave, and all the steps will remain the same.