Google Chromecast has been the best casting device with great value for money. It has made a normal television turn into a smart one by projecting the contents from a device onto the Screen. But its compatibility with third-party browsers apart from Google Chrome has been a big concern among users. Google Chrome is definitely widely-used and most sought-after browser by users. But some users have their own choice for some particular features offered by other browsers like Edge, Opera, and Firefox.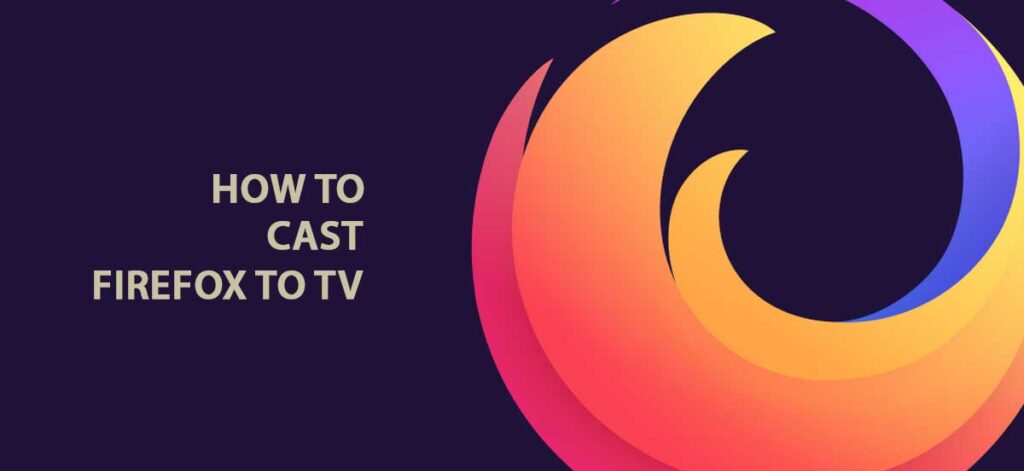 Every user has a preference and if your favourite browser is Firefox, can it cast your content on TV? The answer is yes you can. Here in this article, we will guide you to cast content from Firefox to TV. Just follow the steps below to connect Firefox to your Chromecast.
How to cast Firefox to a TV using an Android Phone:
Pre-Requisites:
Android Phone.
Firefox browser installed on the mobile.
Your TV should have Chromecast built-in or you have a Google Chromecast dongle
Related: Difference between Chromecast vs Miracast: Battle between streaming services
Steps to cast Firefox browser to the TV
Set up the Chromecast by connecting it to a TV and connecting it to the same WiFi network as your Android Phone.
Open the Firefox app on your device and type "about:config" on the address bar. A settings page will appear after you accept the warning. Make sure that the value for the field "browser.casting.enabled" is true.
Ensure that any Adobe Flash Player already installed on your device is disabled, as it will change the video configuration for some files.
Also, make sure that the content that you are going to cast is supported by Google Chromecast. For supported formats, visit this page.
Visit any page and once you load your content, tap the cast icon that appears at the bottom of the video controls section.
Tap the device you would like to cast and here, the Chromecast connected to your TV should appear. After connecting, the TV should start showing the contents on the mobile.
Casting the contents on Windows, and Mac OS:
Firefox browsers for other operating systems like iOS, Chrome OS, Windows, and Mac are present but the native casting functionality is not present in these operating systems. Luckily, there is a small workaround for Firefox in the Windows and Mac Operating systems which you can see below.
Android emulators are available online for Both Windows and Mac OS like Bluestacks, and Nox Emulators.
You can download them online.
Open the software and set it up. After this, you can download the firefox browser from the play store inside the emulator and follow the above method to cast the contents.
Related: How to cast Phone screen to PC or a Laptop
There are also other methods like a beta extension called fx_cast on Firefox PC but we wouldn't recommend them owing to their buggy nature and their terms of agreement. Last but not least, if you don't feel the above methods are worth your time, you can always use Google Chrome which has a simple cast option in the settings. And if you're using an Android phone then you can simply cast the screen of your phone from settings.