An MKV file is a video file saved in the Matroska multimedia container format. It offers better compression when compared to the mp4 format, which means lesser file size. However, it is a bit harder to play these files due to this very nature. You'll need dedicated video players or plugins to play them. In this guide, we'll show you how to cast MKV files on Chromecast.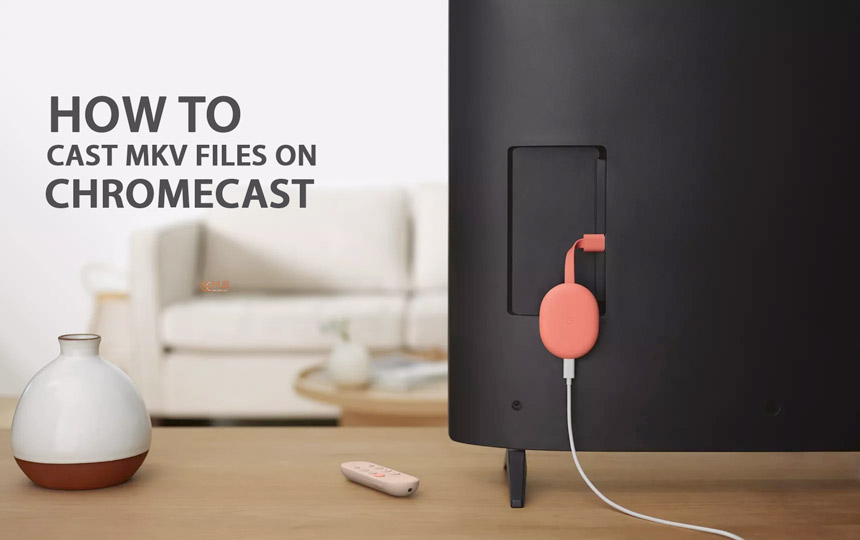 Unlike Android or Windows devices, Chromecast is a streaming device, and don't support MKV files out of the box. There are always some ways you could make it work on a Chromecast, aren't there?.
Steps to cast MKV files on Chromecast
There are different ways one could cast/mirror MKV files on a Chromecast, and you can follow any of the following that you believe is best suited for you.
Cast from Android
Casting an MKV file from an Android device is very simple, and all you need to do is to, Cast your Android phone. There are no installations or anything required. Just follow these steps.
Make sure that both the phone and Chromecast are running on the same Wi-Fi.

Open the 

Google Home

 app on your phone. Tap the 

Chromecast

 you want to mirror your phone to and tap on 

Cast my screen

.

Tap 

Cast screen

. You will get a warning not to show any passwords or sensitive data while casting your phone. Click on 

Start now

 to Cast your phone to your Chromecast.

You can control the volume in the Home app. Tap on the

Stop mirroring

button when you want to.

You can use any app of your choice to play your MKV file. However, we would recommend that you'd go with either MX Player or VLC Media Player. Since these are the two most popular Android media players that can handle MKV files with ease.



Cast from VLC Media Player
Lucky for us, VLC lets us Cast any video on our device to a Chromecast. You can follow these steps if you're a fan of the app. The method is almost the same for both Android and iOS. Also, we won't recommend anything other than VLC for playing MKV files on iOS.
Open the MKV video file on the VLC media player, and you will see the cast option at the top-right corner.
 Click on it to see the list of available Chromecast devices. Select the Chromecast device, and the video will start playing on your TV.
Cast from a Computer
You can cast MKV files from a Windows/Mac computer by following any of the methods listed below.
Cast from Google Chrome
Google Chrome can be used to cast the entire desktop to a Chromecast. Follow these steps.
Open Google Chrome and click on the three dots at the top-right corner.
Click on Cast and then click on sources.
By default, the Cast tab will be selected, change it to Cast desktop. This is important, as you'll be casting the entire desktop, not just the browser tab.
Select the name of your Chromecast to start mirroring your computer desktop.
Now you can open your MKV with your favorite video player.
However, this method has a drawback, you are casting your entire desktop. Privacy will be out of the equation for this one. That's why we recommend the following method.
Cast from VLC Media Player
You'll be needing VLC Media Player v3.0 or higher. Follow these steps to Cast using VLC Media Player.
Open the MKV file using VLC Media Player.

Click on 

Playback > Renderer > [Name of your Chromecast]

. 

The file will play on the TV with which you've set up the Chromecast. 
VLC had this feature as a plugin for Google Chrome, and now they've moved it to the app itself.
You could also try renaming the MKV file to mp4 to make it work. It will work in most cases, but it's not something that we recommend.