No one needs an introduction to TikTok. They're the people who popularized the short video trend across the globe. Competing platforms, including YouTube, have also embraced similar short videos into their ecosystem. Even though TikTok is an effective time killer, many would agree on the discomfort of watching it on mobile for extended periods. So in this guide, we'll show you how to cast TikTok videos onto a Chromecast-enabled device.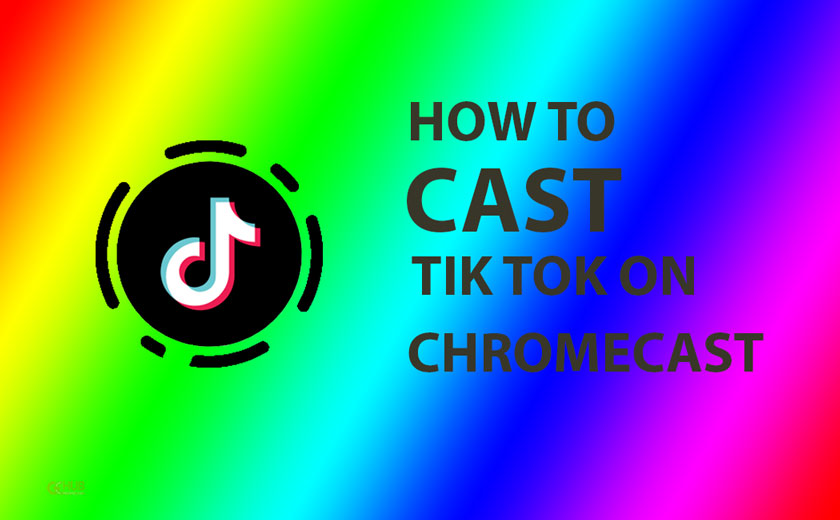 Before we proceed, you should keep in mind that most TikTok videos are in portrait orientation. So be prepared to face those thick black bars on either side of your TV. Casting TikTok to a Chromecast-enabled device is simple. You simply have to mirror your Android/iOS device like you would for any generic app.
Steps to Cast TikTok Videos to Chromecast
We can cast TikTok to Chromecast by mirroring the entire phone to the TV. So before we get started, make sure you meet the following.
Pre-requisites
Cast TikTok videos from Android
To cast TikTok from Android, we'll have to use the native mirroring capability of Android. There are two main ways you could do this. However, we'll only be discussing the first method as it's the easiest and works like a charm on almost all Android devices. The second method, on the other hand, requires you to go to the Settings app.
Bring up the Quick Settings menu by either swiping up or swiping down on your Android device. Look for an icon named Cast/

Wireless Projection

. Note that this name will vary from brand to brand and model to model. 

Cast

, 

Screen Share

, and

Screen mirroring

 are just some examples. 

Click on it, and you might be asked to turn on Wi-Fi if you haven't already. 

Your device will now scan for Chromecast and Smart TVs connected to the same Wi-Fi network.

Tap on your Chromecast device once it appears on the list. 

Your Android device will now be mirrored to your Chromecast-enabled device. 

Now it's just a matter of opening TikTok on your Android device. You can enjoy the app on the big screen.
Cast TikTok videos from iOS
Things are not that simple if you're using TikTok on an iPhone. The problem is not with TikTok. Apple devices in general don't seem to go well with Chromecast. Apple, for security reasons, won't let you mirror an Apple device to Chromecast. Our only option here is to use a middleman. So we'll be installing an app. We're using Replica but feel free to use anything else of your choice. We've even covered some of the best apps that can be used to mirror an iOS device to Chromecast. 
To start with, download Replica from the Apple App Store.
Open the app and connect your smartphone to your Chromecast.

Start 

Mirroring

 to duplicate the iPhone screen to the Chromecast.

You can now open TikTok to watch it on your TV. Note that the app works with most apps that don't support Google Cast.

 
TikTok in itself is a universe. We hope you were able to cast TikTok from your phone to a Chromecast. In case you're still not able to watch it on the big screen, do let us know in the comments.