In this guide, we have explained the steps to change your name in Gmail. If you have been using Gmail for a long time, you may at times feel like renewing the name. With so much around you and in the world of technology changing rapidly over time, you may want to set a new name for your Gmail account.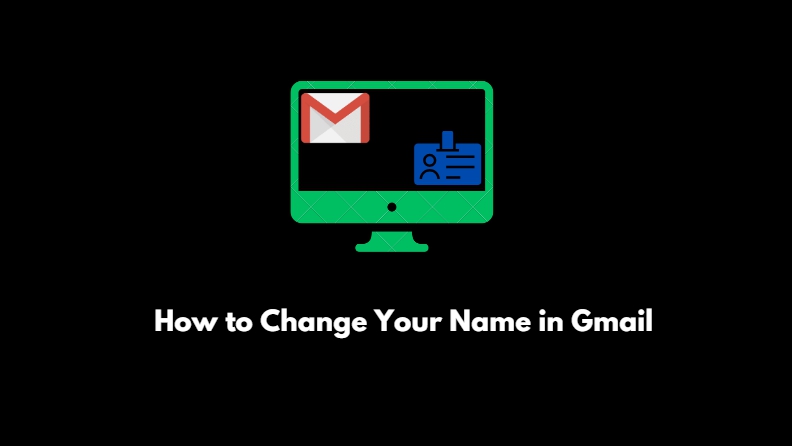 Technically, you cannot change an email ID on Gmail. It will remain as long as you are using that email address or you have not manually requested the deletion of your account. You can change the associated display name/account name with the email ID. This name shows up as the sender's name on the recipient's inbox when you send an email from your Gmail account.
How to Change Your Gmail Username?
To change your name in Gmail you have to log into the mailing platform from the web version essentially through a computer browser.
Launch the Gmail website on the PC browser.
Log into your Gmail account.
Click the gear icon at the top-right corner of the Gmail inbox.
From the Quick Settings page, click on See All Settings.

Next, navigate to the tab Accounts and Import and click on it.
Scroll to the tab Send Mail As. Click on the button Edit Info.

A new dialog box will pop up. Besides the element Name, click on the radio button next to the empty text field.
Enter the name of your choice.
Click on Save Changes.

Your previous name on Gmail is the primary name associated with that Gmail address. Step-7 in the above section allows You to set up another name that you want to use with the same email ID.
Note: If you are using an email address for professional commitments, then frequently changing the associated account names can be misleading for others that regularly contact you via Gmail.
Frequently Asked Questions (FAQs)
Can I Change/Edit the Name Associated with an Email Address on Gmail?
Yes, you can change the account name associated with a Gmail ID within the Account settings as explained in the steps in the previous section.
Is there a Way to Change/Edit the Email ID?
No, you can not edit an existing email address on Gmail. You can create a new email ID and define it as per your choice.
While email IDs cannot be altered once you have created them, the account names can be changed. If you have an email address for which you want to change the display name associated with it, the steps in this guide should help you out.