Dish Network Corporation is an American television provider, and they provide their prepaid services to roughly 9 million users. The service had its ups and downs over the years. Like most television providers Dish Network launched their app for the "smart" realm. And if you've been using an Amazon Firestick, then here is a guide that shows you how to install and activate Dish Anywhere on Firestick.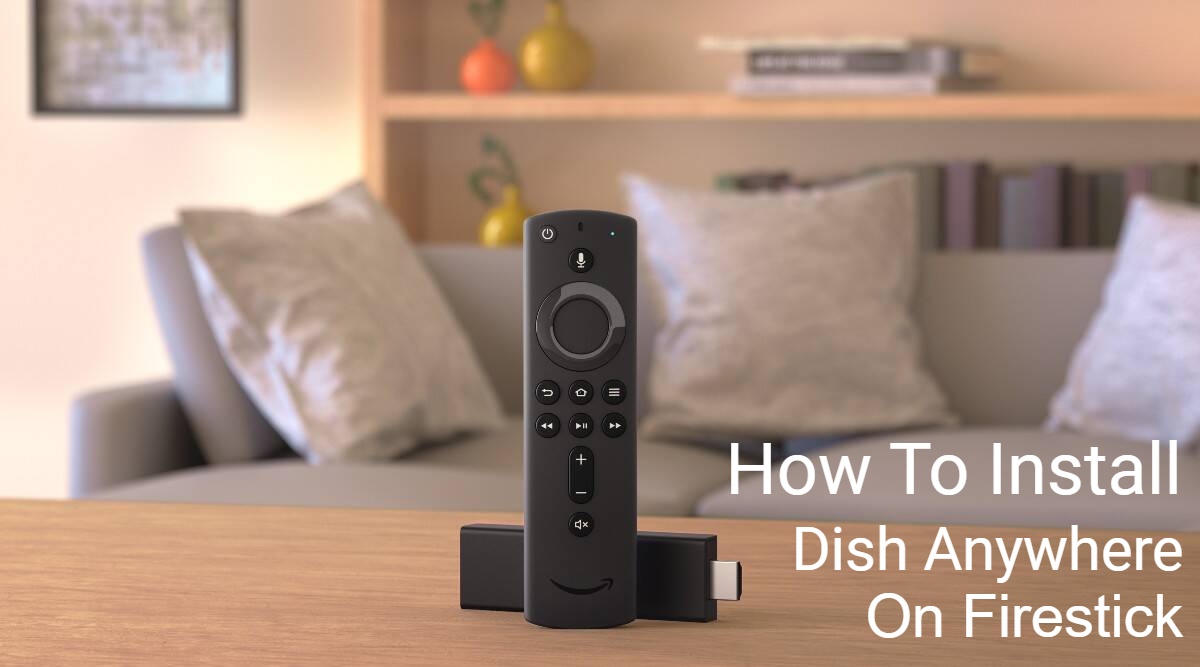 The Dish Anywhere app is available for Amazon Firestick. The service lets the user stream the contents of the network from anywhere across the globe. All you need is the app, hence the name Dish Anywhere. But before we proceed with the setup, make sure to have the following.
Pre-requisites
A working internet connection.

A PC/mobile is necessary for the initial setup of the Dish Anywhere app.
Install and Activate Dish Anywhere on Firestick
Once you meet the pre-requisites, follow these steps to install Dish Anywhere app on your Firestick.
You can install an app on the Firestick by using any of the following methods. We'd recommend that you follow the 1st one as it is much faster and convenient.
Install using Alexa
Installing an app using the inbuilt voice assistant is the most convenient.
Press the voice assistant button at the top of your Firestick remote.
You could say anything like "Search for Dish Anywhere". The assistant is smart enough to understand what you're saying. So it doesn't need to be the exact one as shown above.
The result should appear as follows.

Click on Get and give it some time to download the necessary files.  
Install manually
While on the home screen, click on the search icon at the top-left corner.

Patiently type in Dish Anywhere using the provided virtual keyboard.

Click on Dish Anywhere from the search suggestions and select Dish Anywhere from the list of the apps.
Click on it and click Get from the app details panel. Give it some time to download the necessary files.
Activate Dish Anywhere on your device
Once the download is complete, we can proceed with the activation of the service on your Firestick.
Open the Dish Anywhere app on your Firestick.

Agree to the terms and conditions.

On your PC/mobile, visit 

the activation page

 and sign in to your Dish Anywhere account.

Type in the code from the TV screen to the website to activate the app on your Firestick.


We hope you found this guide helpful. Reach us through the comments if you need any further information. In the meantime, feel free to check our dedicated guides on Chromebooks and Chromecasts.