Even though Chromecast with Google TV came out in September 2020, Google's gaming platform wasn't available for almost a year. The service was launched as a means for gamers to ditch high-end PC hardware/gaming consoles. Stadia enabled users to enjoy AAA titles on any screen with the Stadia. Now that the service is available for Chromecast with Google TV, we'll show you how to install Stadia on Chromecast with Google TV.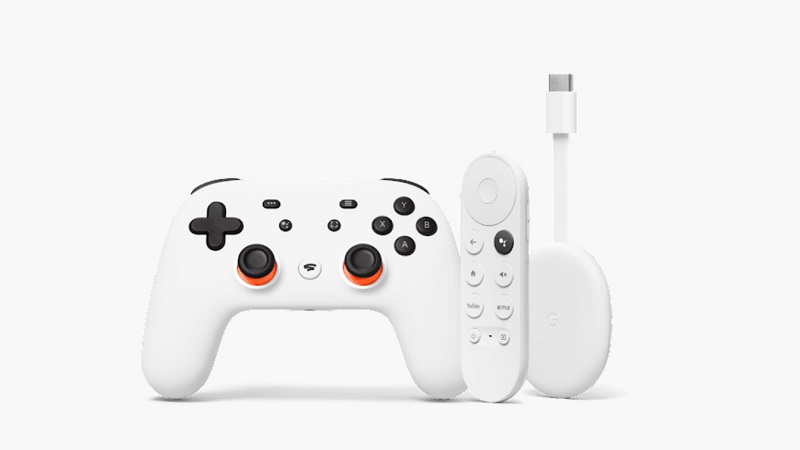 Since we're planning to play games saved in the cloud, we highly recommend upgrading your internet connection. Even if Google recommends a minimum bandwidth of 10Mbps, we recommend that you get the fastest connection as the speed will impact your gaming. Anything above 25Mbps should do the job. Other requirements include the following. 
Pre-requisites
A Stadia account with a subscription.

Any controller would do, but we recommend using a Stadia controller to avoid compatibility issues. 

A TV with a minimum resolution of 1280×720. Higher the better. 
Install and use Stadia on your Chromecast device
Installing Stadia on your Chromecast device follows the same steps as installing any other app from the app store on your device. You can ask Google Assistant to install it or do it manually. Follow these given steps to install Stadia on your TV.
Press the Home button on your remote to go to the Homescreen.

Go to Apps and look for Stadia. Alternatively, you can search for the same.

Click on Install and wait a while for the process to complete.

You can open the app from Homescreen once the installation is complete. 
Follow these steps to set up Stadia for the first time. 
Open Stadia on your TV and log in to your account.

You'll now be asked to set up a controller. Make sure you have Bluetooth turned on your TV.

Click on 

Connect controller 

and select the one you have from the newly opened window.

You might be asked to type in a pattern using your controller. So make sure you get it right. 

Once the controller is added, you can use it to navigate within the app. However, keep in mind that you can't use your controller as a remote for some weird reason. 

That's it. You can now use Stadia on your Chromecast device. However, you might be asked to refresh your account access to play your games. The instructions for the same will be there in the pop-up. 
Note: If you do not see the Stadia app on your Chromecast with Google TV, then you can download the Stadia apk and try installing it. 
We hope you were able to set up and use Stadia on your TV. If these steps don't work for you, do let us know in the comments. Keep in mind that future updates for the Chromecast and the app can bring up some changes in the UI. But we believe the steps might remain the same until the next-gen Chromecast hits the market.