How to turn off a Chromecast?. You might be wondering why some would need a guide on turning off a device. But the truth is, most Chromecasts users out there don't know how to turn off their Chromecast device. Turning off anything on a Chromecast is not as easy as setting those things up. For example, turning off notifications on a Chromecast is not as straightforward as you would on a modern device. So in this guide, we'll tell you how to turn off a Chromecast the right way.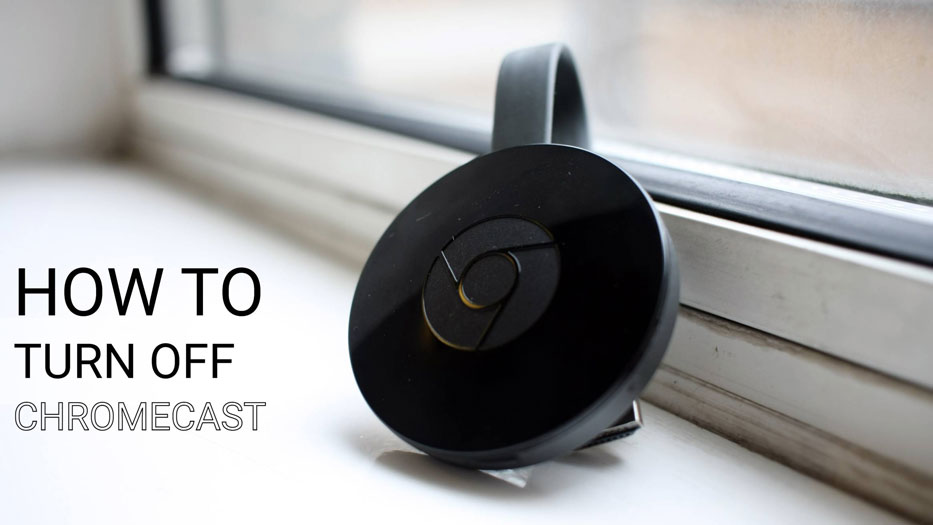 Steps to Turn off a Chromecast
The reason these devices cannot be turned off is that they're not meant to be turned off. These devices are meant to used as always-on devices. When not in use, these devices consume very little or no power. So the only reason one needs to turn off the device is to disconnect the device from the net (you know, just to make sure Google is not eavesdropping). 
Cut off the power
Chromecast, unlike all other devices, neither comes with a power button, nor there is a dedicated button on the remote controller to turn it on/off. So the best option is to disconnect it from the supply. But you already know that (don't you?). Well, in these modern times, you can do it a lot smarter. By using a smart plug. A smart plug can come in real handy as it can be controlled using your smartphone.
This way, a user can ensure that the Chromecast is completely turned off and out of the net.
Note: Do not turn off any device (Chromecast or other) when updating the firmware. 
Turn off using Google Home
A user can deny/permit access to other users to control a Chromecast device using the Google Home app. This might count as "turning off" a Chromecast as it might be the only "turning off" users need most of the time. To do that.
Make sure that both the devices are connected to the same Wi-Fi network.

Install the Google Home app on your device. You can download it from the following links.

Open the Google Home app on your smartphone or tablet.

Click on the Chromecast you wish to disable network notifications for.

While on the remote control screen, click on the settings icon at the top-right corner. 

Look for

 Device settings.

Disable "

Let others control your cast media

".
This will disable the notification for other users like the Chromecast is in use. Which will make it impossible for other users to control the Chromecast. 
There is no denying that Chromecasts capable devices. But the developers should take into account matters like energy conservation and user privacy. Especially during times when users are concerned about privacy.